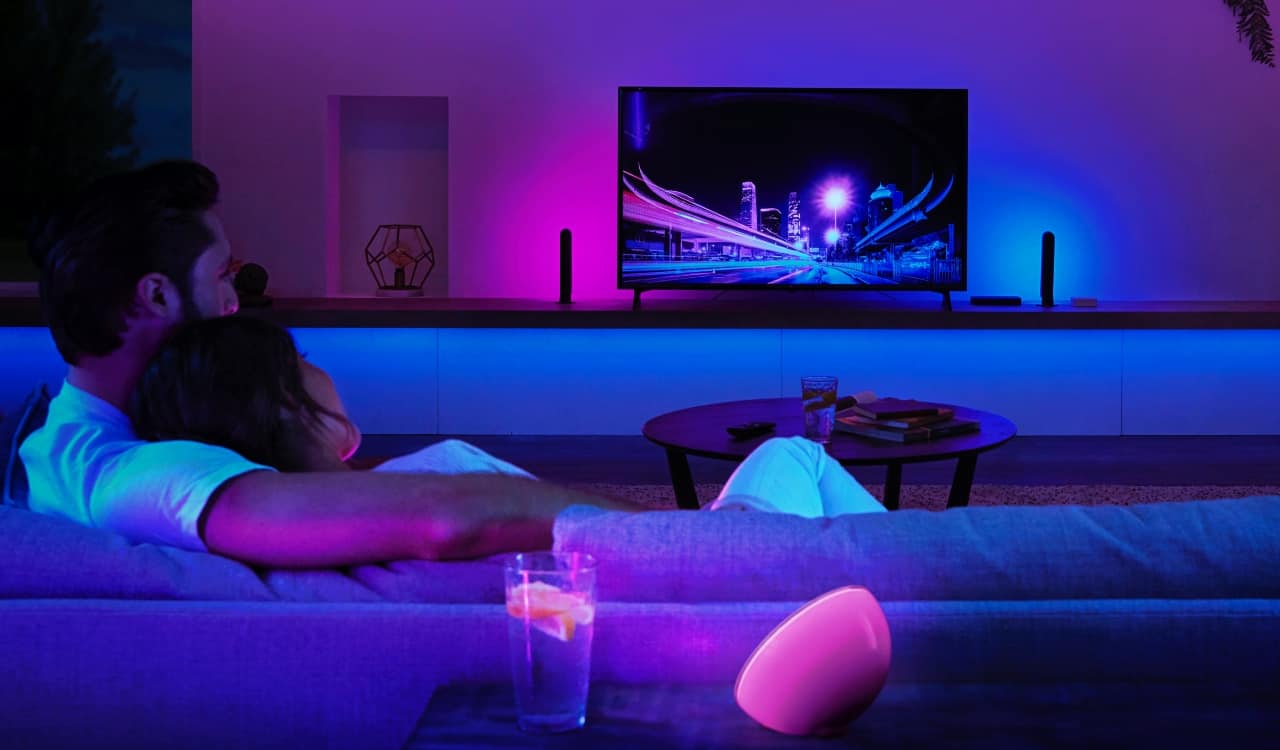 Philips Hue White and Color Lighting
When people think about the Philips brand, they often think about other equipment such as televisions and even audio equipment. Yet as of a few years ago, they went through a rebrand to focus completely on medical equipment and lighting. Of course, if you know this brand you know they come with quality. Their Hue Light Bulbs are absolutely tremendous. Of course, they come in different colors from white to random colors like pink.
They are part of the "smart bulb" territory, allowing you to completely control them via Bluetooth or through their mobile application. To be fair, there are numerous lights you can choose from but the best might be the E26 bulb model. It comes with literally millions of white and color light shades. The cost is around $45 for one bulb, but the fact that you can set them to pretty much anything you need makes them one of the best home office gadgets you could own.