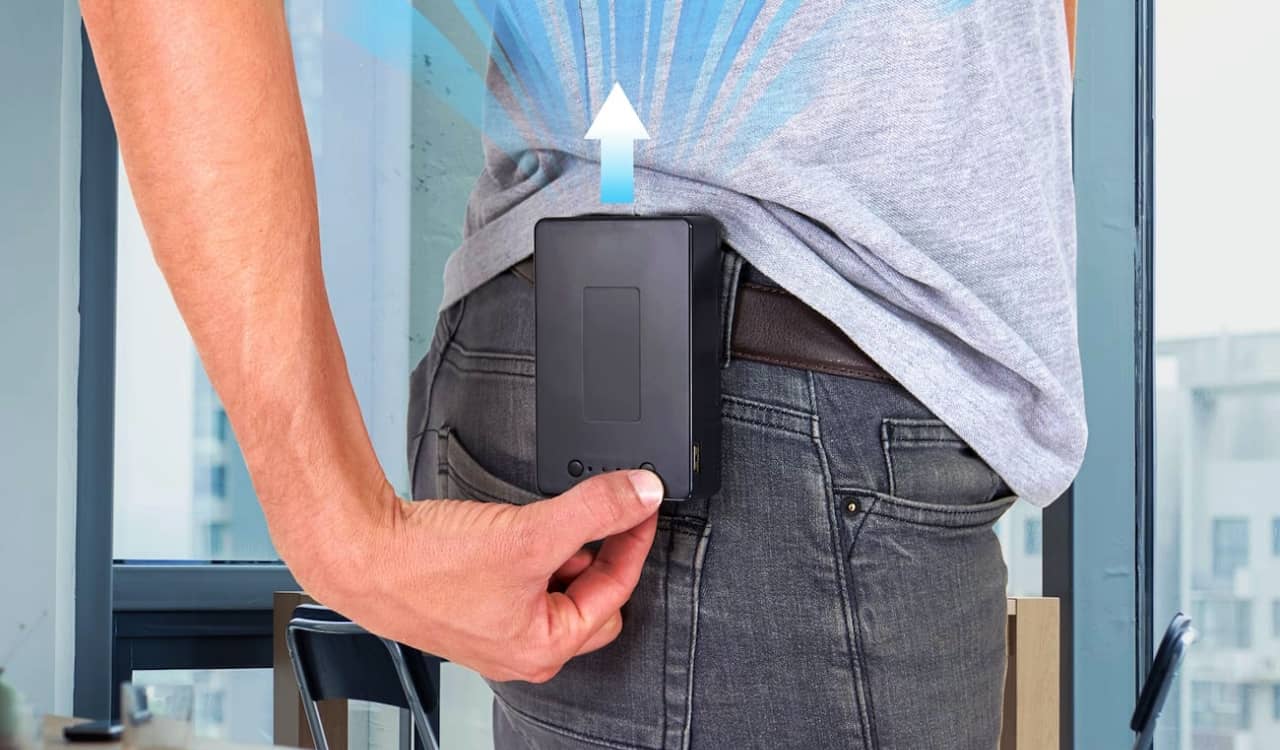 Cool Human Hands-Free Portable Misting Body Cooler
Made by the people at Cool Human, this device is exactly what you think it is. It's a body cooler that can be taken just about anywhere. The portability is tremendous, making it great to take on a run, working out, or just when you need to have a proper cool down. Designed to wear under your shirt, it can be clipped to any belt or pants you might be wearing. However, it can also be easily placed on a desk. Thus making it one of the home office gadgets we feel you'll enjoy using.
By placing it under the shirt, it cools down your sweat to make your body cool down quicker and more effectively. It tends to run for a long time, depending on the mode you're using. If it's on the lowest speed, you'll get 12 to 14 hours out of it. At the highest speed, it'll run between 4 to 5 hours. It uses a good 4000 mAh lithium-ion battery. Therefore, you're getting a very effective battery that is easy to charge.