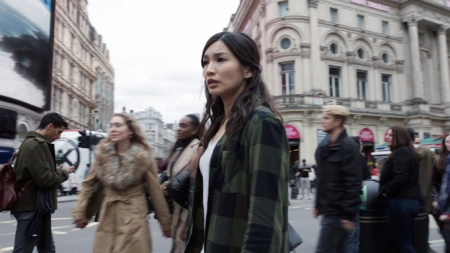 5. An Epic That Feels Smaller Than It Should
The film feels to have too many large ambitions initially and does not seem to flesh any of them out by the end of the two-hour running time. There is always a considerable, important motive or mission that is a constant running theme throughout Marvel movies. However, the film Eternals seems to take on more than it can handle. Many viewers and critics' opinions on the film fall short because it does not play out an actual resolution to almost any of the significant plot foils that it initially introduces (via Inverse). Granted, several exciting and well-done scenes and events play out in the film.
However, critics and viewers felt like these events did not really relate to each other as a whole (via Screen Rant). This is a significant issue for the Marvel Comic Universe empire. Do viewers leave the film feeling like they watched another great Marvel movie? If not, they may be less likely to continue watching their superhero movies. This could ultimately lead to a general disinterest in the supernatural. As a result, people are going to be less interested in the plight of superheroes. They won't care what they must go through to keep our Earth safe. In turn, these types of films might cease to exist for a while until the interest returns.