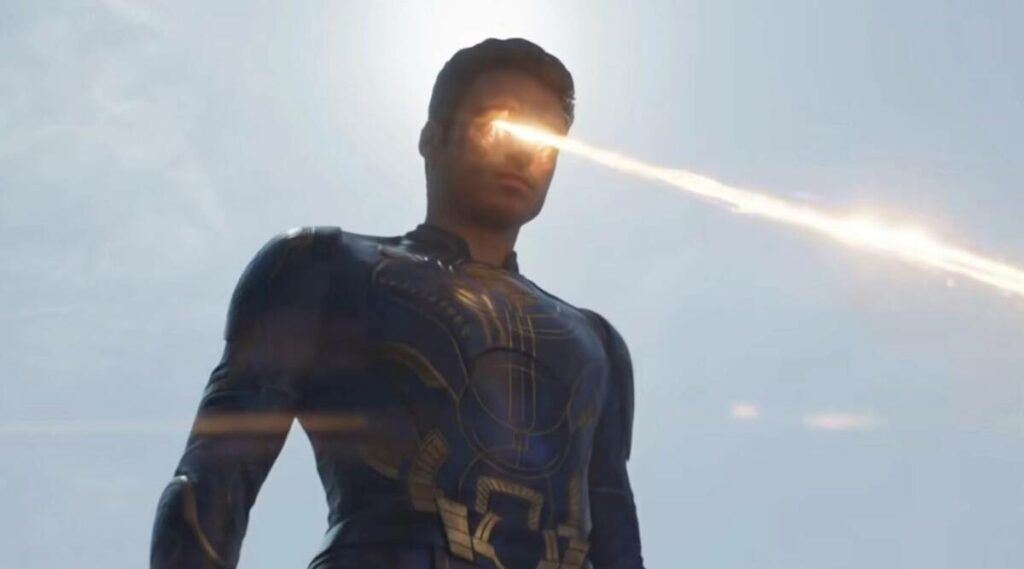 6. The Film Alienated Marvel Fans
Another big topic of discussion and criticism surrounding the film Eternals is that the film ended up alienating long-time Marvel fans (via CNBC). The film seems to go too far in covering such a large amount of material because it introduces so many characters in one movie while also devoting a significant amount of time to explaining each superhero and their powers. The attempt to create and maintain the main storyline gets muddled amid all the introductions and flashbacks.
There are too many subplots throughout the film. The movie Eternals becomes too weighed down with so much new information in the form of so many new superheroes. The problems they must deal with are disorganized, weighty, and confusing. It leaves viewers to take in all the new characters and keep the essentially overloaded storyline straight (via CNBC). The fact that so much information is in this film seems to alienate many fans from this movie. Viewers expressed their distaste for constantly keeping so many different events and characters straight. Since Zhao wanted to include all the events she did in the movie, viewers feel lost and bored.