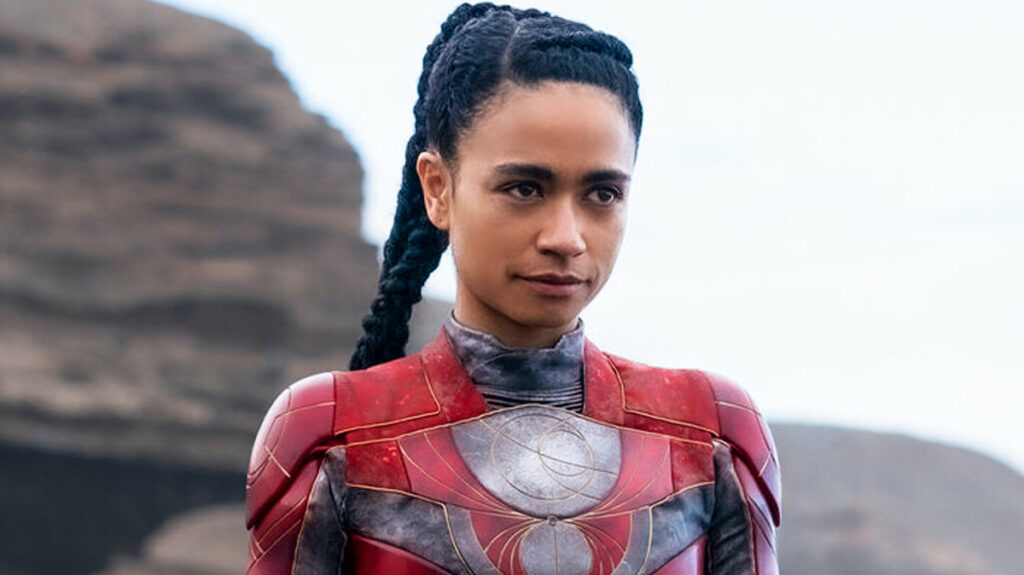 7. The Talent for the Film Did Little to Keep It from Following the Traditional MCU Storyline
There were many big-name actors and actresses cast for this movie. One can argue their talents to be quite successful. Nevertheless, it is still a disappointment that it fell short of entertaining loyal viewers. Furthermore, it did little to break from the heavily traditional MCU blueprint for cinema. Heavy-hitting names like Angelina Jolie and Selma Hayak make one think that some serious relevant content and contributions are coming (via Screen Rant). Besides, Eternals, is part of the Marvel Comic Universe empire. Nevertheless, the name-dropping for this film did not help the reviews. It feels like much of the talent was squandered. Even with an excellent director, Chloe Zhao, there was a blueprint that Marvel movies have to follow. That in and of itself became a source of disappointment for loyal Marvel fans.
For all the hype and excitement surrounding this movie and all the action crammed into the film, it feels like it fell short regarding the success that everyone expected it to achieve. Even with the new superhero lineup and said personalities and issues, critics say that Eternals still just followed the traditional blueprint evident in any MCU film (via Screen Rant). This was an essential topic of discussion for critics and viewers alike. When thinking of a Marvel Cosmic Universe movie, you probably envision talented actors and their successful ability to embody the story automatically. Eternals seem to have fallen short of achieving this and ultimately leave viewers confused and dissatisfied.