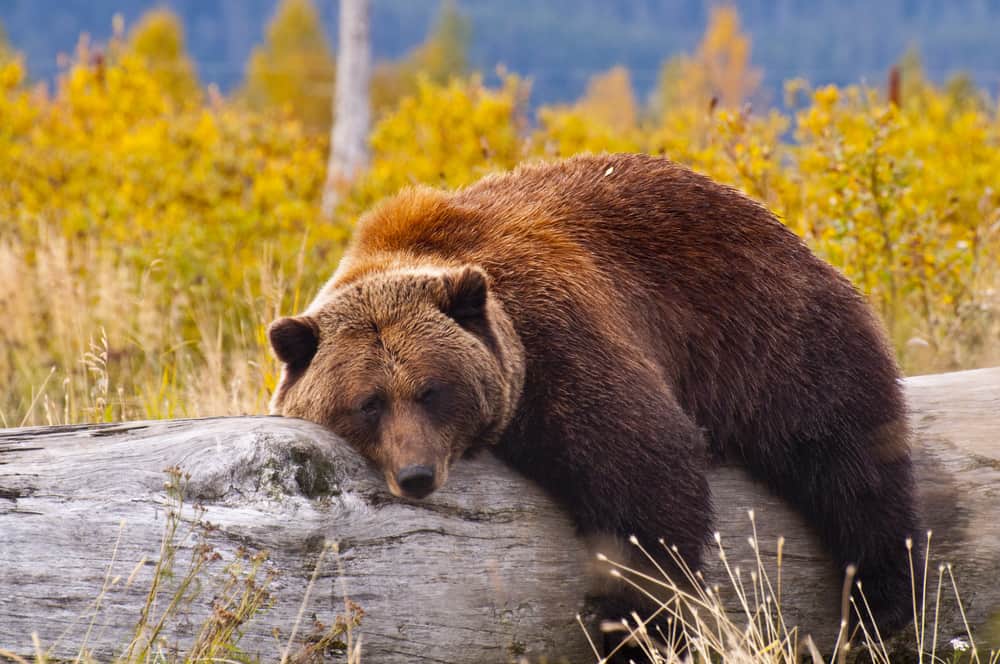 2. Bears Do Not Actually Hibernate for the Winter
Bears and hibernation go together like peanut butter and jelly. Whenever children learn about bears in school, one of the first things that they are taught is that bears sleep through the winter during a period called hibernation. Nevertheless, in reality, what bears do is not true hibernation, meaning they do not go entirely dormant for the entire season. They go into more of a state of suspended animation that includes a very deep and long sleep that resembles hibernation. However, these bears will undoubtedly wake up if necessary. So, if you ever encounter a sleeping bear during the winter, do not try to poke at it! It very well could wake up and give you a very, very bad time.
Let's put some true behind these myths. Rodents are the champions of hibernation, particularly Arctic squirrels (via BBC). These guys usually have a body temperature of about 99 degrees Fahrenheit. However, during the winter months, they can drop their body temperatures to below freezing. Then, bears go into a period of complete dormancy for several weeks. They then wake up to warm their body temperatures up, then go back to sleep for the remainder of the winter. Unlike squirrels, bears do not cool their body temperatures in the winter, and this drop is a core component of true hibernation. They take a long nap that helps them survive food scarcity (via Ranker).