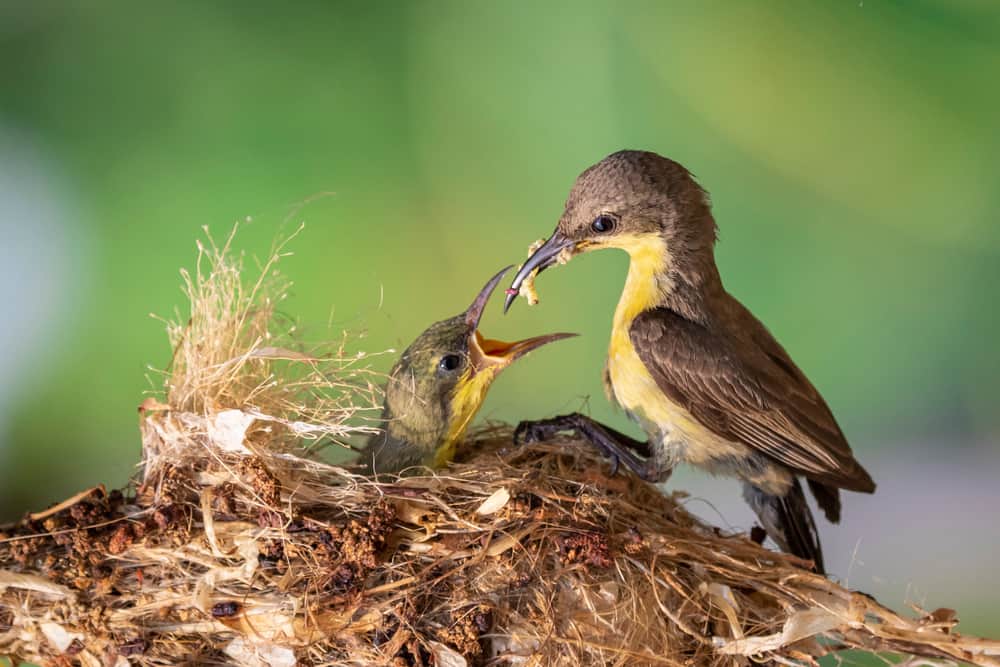 21. Mother Birds Don't Reject Their Young
Have you ever heard someone tell you that you should not ever touch a baby bird because if you do, its mother will reject it? Maybe you have told this story to a child to try to prevent the little tyke from poking and prodding a baby bird that has fallen from the nest. And that reason is precisely why these myths may have gotten started in the first place: to prevent children from handling baby birds that have been separated from their mothers. However, birds actually lack a well-developed sense of smell, so the mother bird would be unable to detect if a human has handled the baby. Plus, mother birds are highly devoted to their young (via National Geographic)!
If you see a baby bird lying on the ground, you should leave it. Chances are that the bird is learning to fly and is waiting for its mother to show it the next step. Trying to remove the bird and raise it on your own will actually separate it from its family (via The Spruce). Plus, being a wild animal, it may carry germs that you do not want to introduce to your home. If you notice a nest of baby birds in your yard or out in the park, feel free to snap some pictures to share with others. But as with other wild animals, leave them alone.