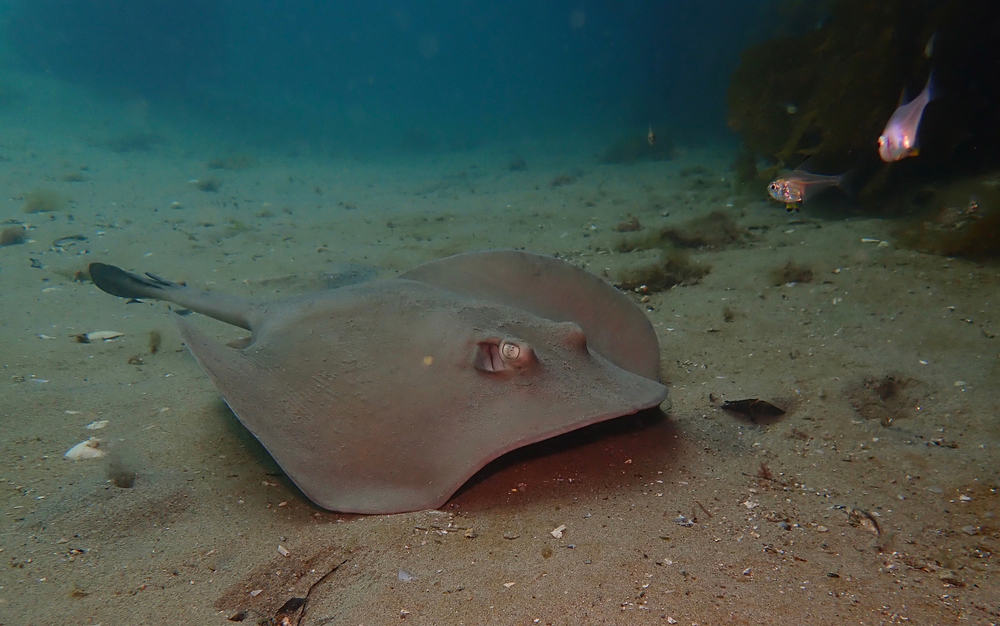 8. Not All Rays Are Poisonous
In fact, only one kind of ray is poisonous. Rays are closely related to sharks, and they are so similar that some sharks look like rays and vice-versa. Rays are generally much flatter, almost like flattened sharks. They may not hold the same power over our psyches are sharks do, but they are an incredibly diverse species. There are more than 600 different kinds of rays, and they live everywhere, from the frigid Antarctic waters to the warm seas (via Deep Ocean Facts). Many live in freshwater rivers in South America. Some sharks can travel into freshwater, but there are no species of sharks that can live exclusively in freshwater.
The only kind of ray that has a poisonous stinger is the stingray (via AMNH). Nevertheless, even among stingrays, there is an incredible level of diversity. There are about 185 species and 35 that live solely in freshwater habitats. The stings are used solely for defense and are triggered when the ray feels pressure on its back. People who live in areas with stingrays know that they need to shuffle their feet in the water rather than walk. That way, instead of stepping on the stingrays, they kick them out of the way. One of the very few human deaths caused by stingrays was that of Steve Irwin, the "Crocodile Hunter," when he was filming a documentary.