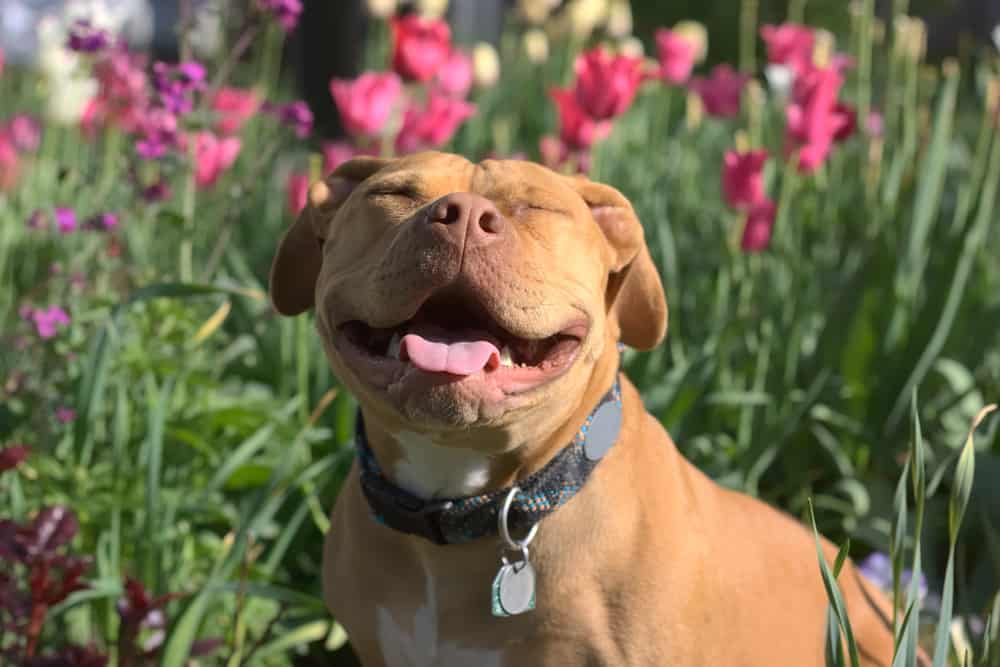 5. Pit Bulls Are No More Dangerous Than Other Dog Breeds
Animal shelters routinely fill up with pit bulls because people are reluctant to adopt them, out of a misguided belief that pit bulls are particularly harmful and dangerous breeds. Based on these unfounded myths, some homeowner's insurance policies actually prohibit the insurance holder from owning a pit bull at the resi myth (via Forbes). In reality, these doggies are super playful and affectionate, and many pit bull owners would not have any other dog! The exception is when pit bulls have been specifically trained to be forceful, and when this is the case, they are as dangerous as other dogs who have been trained to be aggressive.
Many other dog breeds that make excellent family pets have been bred from originally quite aggressive dogs. For example, if you have a German shepherd, a Doberman, or a Rottweiler, you have a dog whose ancestors were originally bred to protect (via The Spruce Pets). For this reason, these dogs make excellent guard dogs and will instinctively protect their humans. They are not necessarily aggressive, though, unless trained to be. If you consider adopting a dog to be a family pet, a pit bull would be an excellent option. Call your animal shelter, explain what concerns you may have about aggression, and let the professional staff help you find the best dog for you.