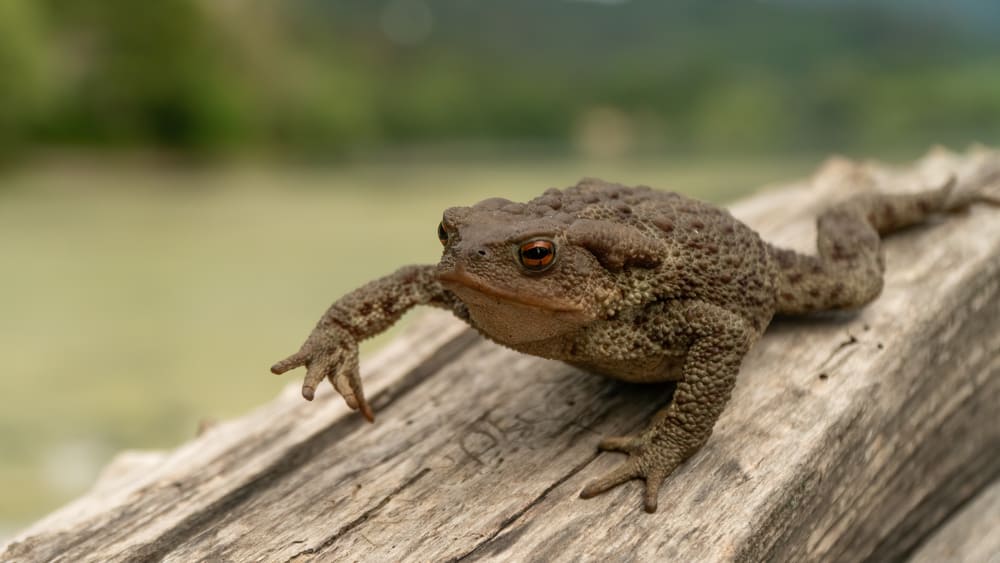 18. Frogs and Toads Do Not Cause Warts
The origin of this myth should not surprise anyone. Frogs and toads — especially toads — are covered in tiny bumps that look like warts. Some people think that the nodes are contagious and will spread to humans; given the unappealing sound that toads make combined with the unattractive bumps, understanding why some people might be inclined to believe this story is not all that difficult. Nevertheless, the fact is that warts on humans are caused by viruses, not by handling toads (via National Geographic). That is not to say that you should be playing with toads, though. They have glands behind their ears that contain a substance that irritates the mouths of potential predators; this substance can also harm human skin.
Just what is the difference between frogs and toads? Both frogs and toads can have bumpy skin, but frogs tend to have a slimy appearance, while toads look dry (be aware that looks can be deceiving, though!) Frogs are also longer and leaner than toads, with bodies much more adapted for jumping and swimming (via LiveScience). Toads tend to be prowlers that walk along with the land rather than jumpers, so they are much stouter, have shorter legs, and all-around appear much less athletic than frogs. Still, they are somewhat similar, laying eggs in water that hatch as tadpoles. If you are looking at a tadpole, you may not be able to tell if it is a frog or a toad. Keep reading for more wild animal myths.