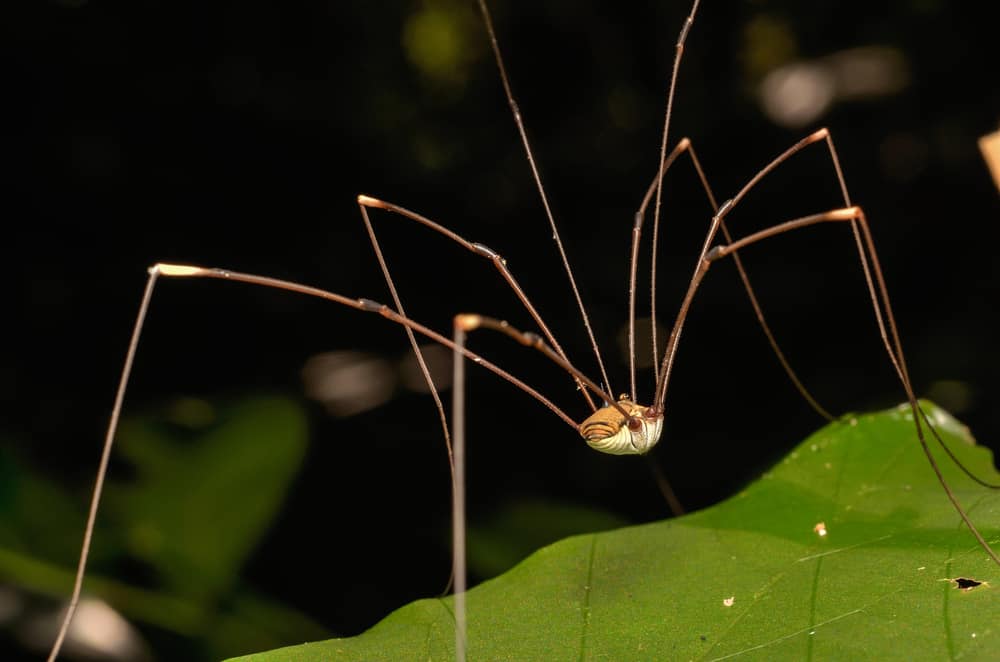 4. Daddy Long Legs Are Not Poisonous
When people think of this specific spider, they often imagine what they believe to be the most poisonous spider in the world. However, the moniker often given to spiders with skinny, long legs is not exactly accurate. Many pholcid spiders are referred to as daddy long legs when they actually have a different name (via Ranker). Moreover, if you happen to encounter one of these spiders (or spider-like creatures, because some critters that people refer to as "daddy long legs" are not even spiders), you do not need to worry about a poisonous bite. There are simply no records of these spiders biting a human and causing any level of harm (via NCBI).
If there were the potential for harm, scientists would have done studies involving milking the spiders for venom and injecting the poison into a test subject to determine the reaction. After all, if there is the potential for harm, pharmaceutical companies would want to capitalize on any potential antidote! This experiment has never been done because there has never been the threat of harm. In fact, there have never been toxicology studies performed on any pholcid spiders, as they do not pose a threat to humans (via Healtline). Some spiders do. Daddy long legs and other pholcids are just not in that category but keep reading about other animal myths.