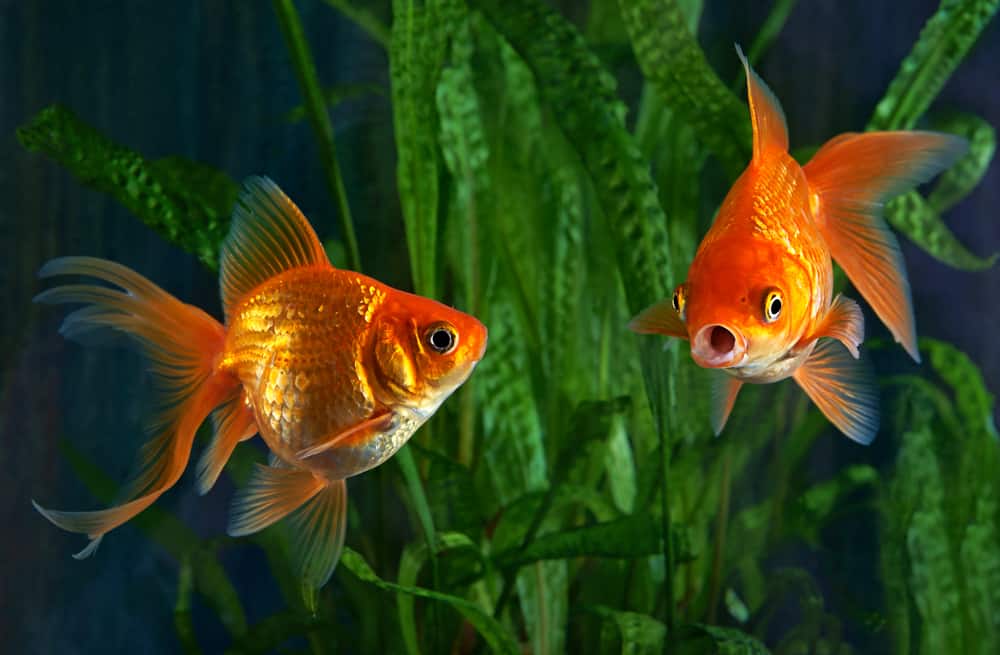 10. Goldfish Can Remember Things for Months
If you ever saw the children's movie Finding Nemo or any of its spin-offs, then you certainly remember the loveable dunce, Dory, who was unable to remember any information. She was not a goldfish, but there is a pretty common myth that goldfish cannot remember any information for longer than three seconds. Some have even said that every time a goldfish circles its bowl, it does so for the first time. A high school student in Australia debunked that myth in 2008. How did they prove these myths wrong? When Rory Stokes was 15, he was unconvinced that evolution could favor an animal who could not recall any information because animals require memories to survive. So, he designed an experiment to test if goldfish can remember information (via The Age).
Rory used a red Lego to condition a group of goldfish where their food would be. They caught on quite quickly and even remembered the red Lego weeks after its original use (via Business Insider). Goldfish have perfectly fine memories, and they do remember their fishbowl longer than the time it takes to circle it. In fact, they prefer aquatic environments that are more challenging and stimulating, so if you have goldfish, do them a favor and add some obstacles to their tank. Also, goldfish are not necessarily small; instead, they grow to the size of their environment. Goldfish who live in ponds rather than tanks are closer to the size of fish that you would catch for food.