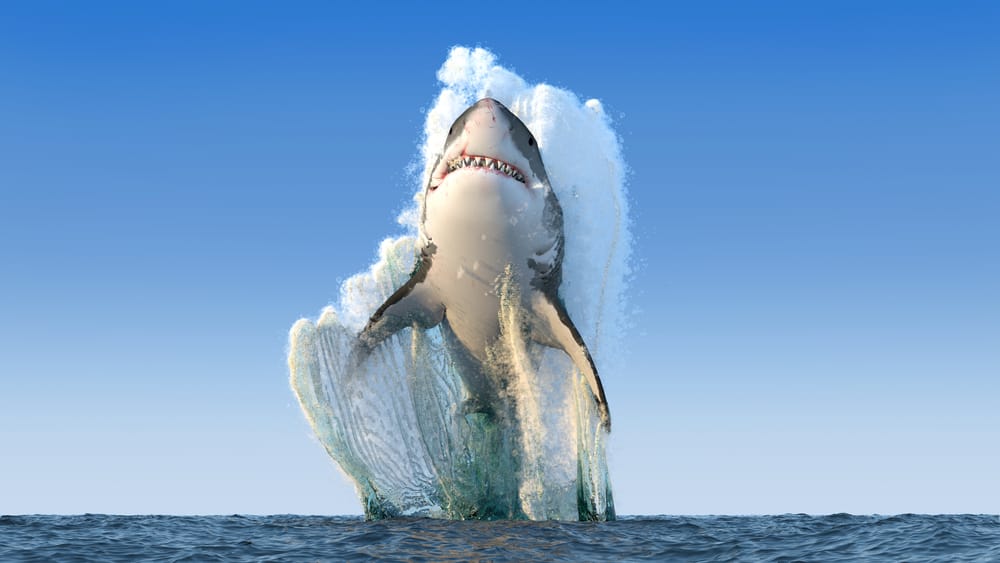 9. Sharks Don't Suffocate If They Stop Swimming
The myth that sharks have to keep swimming or else they will suffocate is only partially true (via Business Insider). Some breeds of sharks are unable to pass water over their gills on their own, so they have to continue swimming to breathe. However, other sharks can pass water over their gills without swimming. That means they are able to rest on the seafloor for extended periods. One fascinating fact about sharks is that they can swim at different depths. How? Because they do not have a swim bladder. This body part is an adaptation that other fish have.
A swim bladder fills with varying amounts of air to provide buoyance that allows the fish to swim at a certain depth (via Brittanica). If it goes too deep or too shallow without giving the swim bladder time to adjust, the fish puts its life in danger. Because sharks do not have a swim bladder, their bodies do not compress or decompress with the depth, and therefore, they can swim up and down the entire water column. They also have enormous livers with a lot of oil, which is lighter than water and gives them added buoyancy. No wonder sharks have been around since before the first dinosaurs came into existence! Keep reading about more animal myths that follow these creepy water creatures!