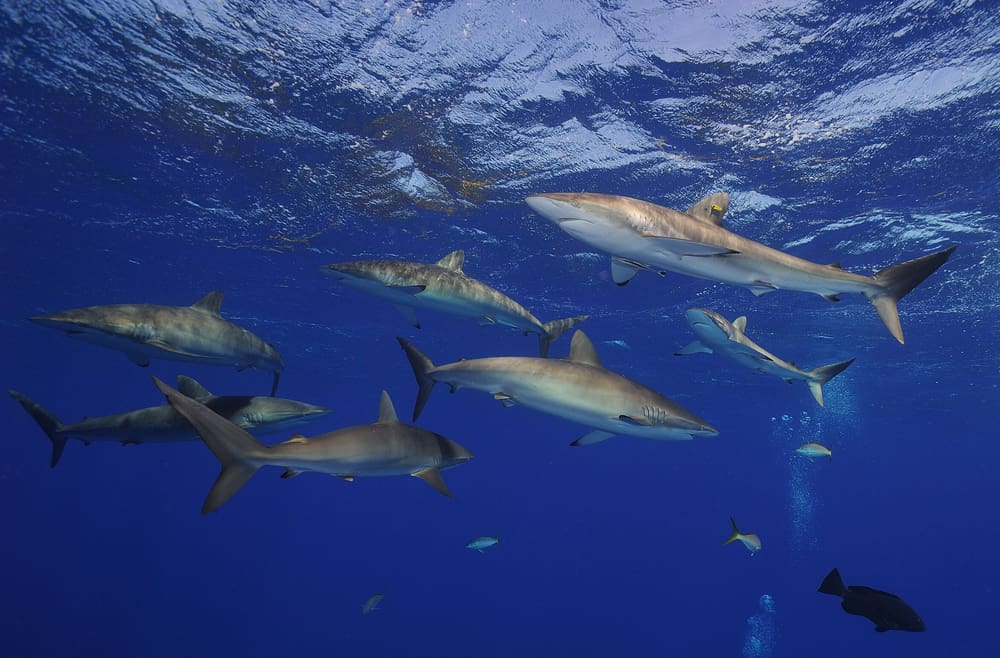 7. And Not All Sharks Are Dangerous
Are you ready for more animal myths about sharks? Sharks hold such a strong sway over our imaginations that many people believe, falsely, that all sharks are dangerous and should be avoided at all costs. The second part is mostly true; sharks are wild animals, and wild animals should be left alone. The first part is patently untrue. About 350 species of sharks swim in the world's oceans. Plus, only a few of them are considered dangerous to humans. Many of them are too small to pose any real threat (via AMNH). Furthermore, 75% of all shark species are either unable to harm a human or unlikely to ever come into contact with a human.
Two species of sharks, the whale shark and the basking shark, do not even have any visible teeth, and they primarily consume plankton (via Ocean Info). You are actually 30 times more likely to be struck by lightning than to be attacked by a shark. Besides, you should remember that an attack does not necessarily mean a fatality. Most sharks are predators, but they are not looking for humans to devour. Instead, they generally eat fish and other ocean-dwelling creatures. Seals and sea lions are a favorite for larger species, and when a human does become a victim of a shark attack, they usually wear a wet suit that looks like a seal.