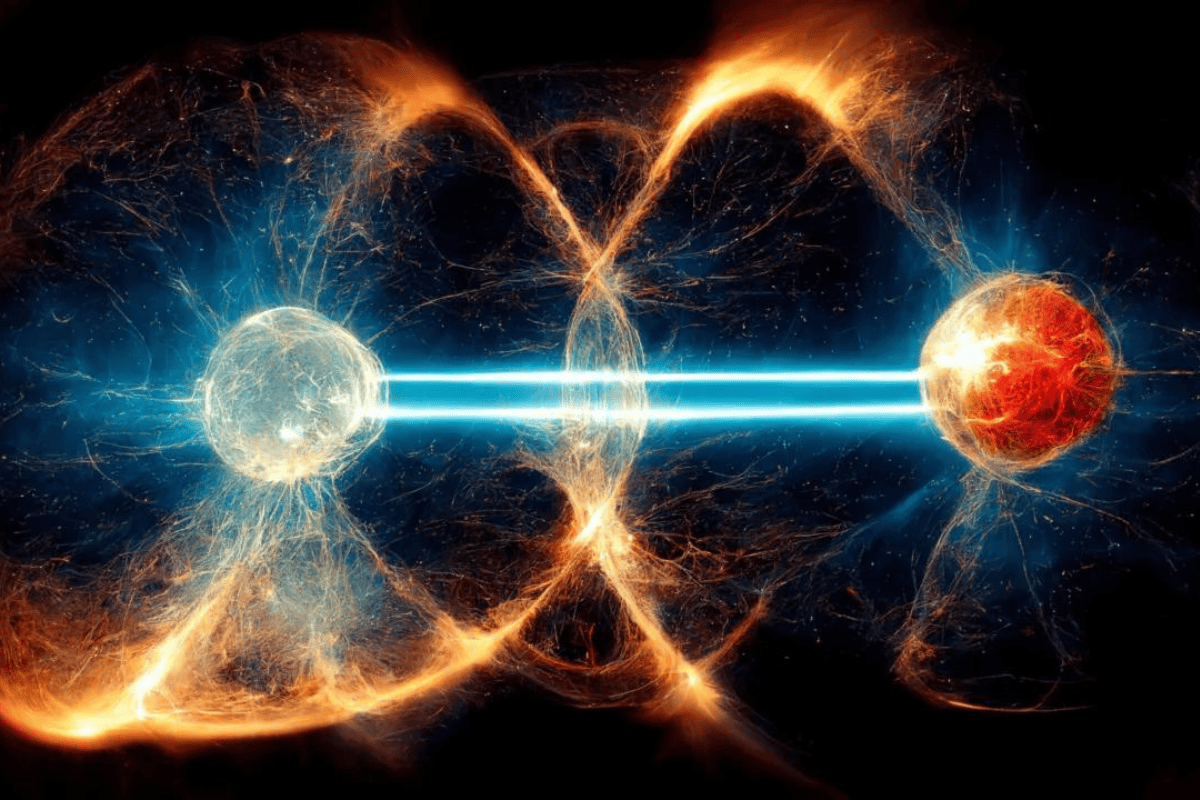 Quantum Entanglement: The Spooky Connection Beyond Space and Time
Quantum entanglement is a phenomenon that defies classical notions of causality. When two particles become entangled, their properties—such as spin, position, or polarization—become attached, even when these particles are separated by vast distances. A change in one particle instantly affects the other, regardless of the space that separates them. This eerie connection, as described by Einstein as "spooky action at a distance," challenges our intuition about how information and causation work in the universe. Think about it as if you have two entangled dice. Each die can have two possible outcomes: 1 or 2. When you roll one die, its outcome is uncertain until you look at it. However, if the two dice are entangled, when you roll one and it shows a 1, the other die will also show a 1, no matter how far apart they are. This instantaneous connection between the dice, even across large distances, is a simple example of the mysterious nature of quantum entanglement.
The unsettling nature of quantum entanglement is that it shatters the classical notion of local realism. In classical physics, the concept of locality suggests that an event can only be influenced by its immediate surroundings. Quantum entanglement rises above this limitation, showing that particles can be connected in ways that defy spatial constraints. This concept forces us to confront the profound implications for our understanding of reality and the potential for non-local interactions in the universe, which remain among the most puzzling aspects of quantum physics.