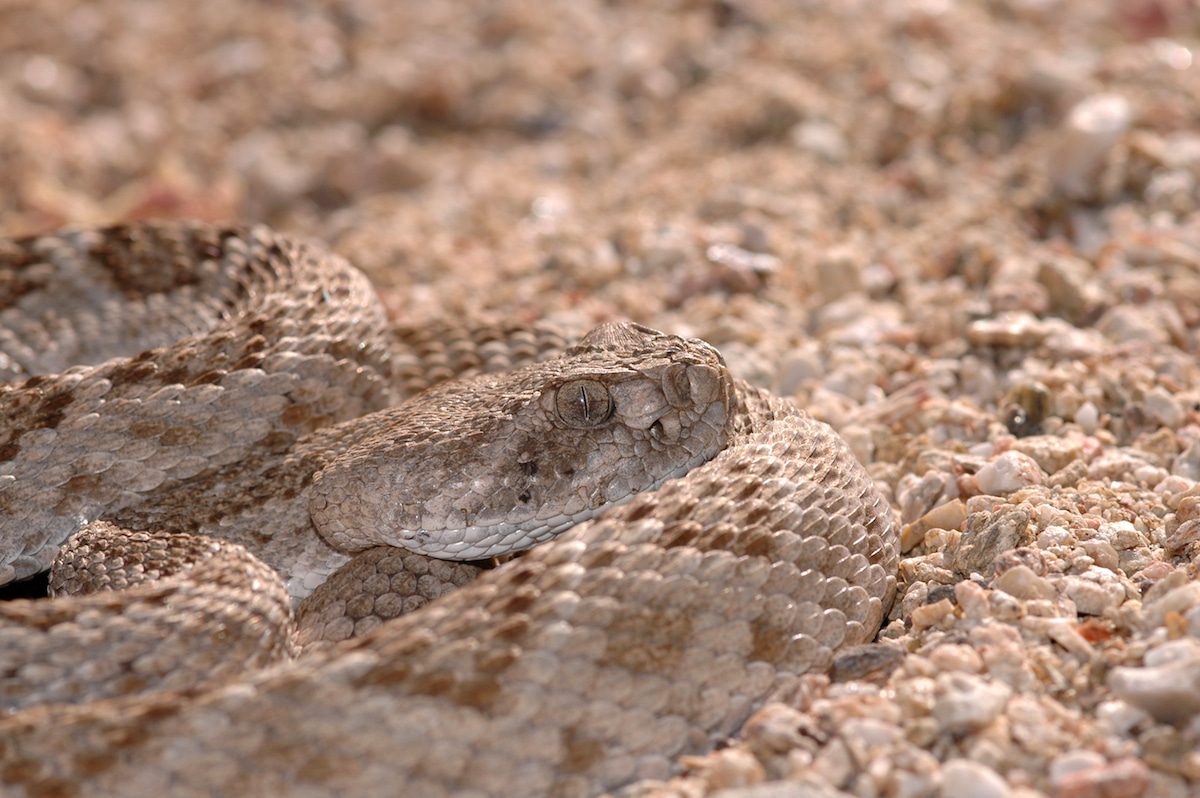 Western Diamondback Rattlesnake
The Western Diamondback Rattlesnake is an iconic and highly adaptable species of venomous snake found across the southwestern United States and northern Mexico. These formidable reptiles are known for their striking appearance and, perhaps most notably, their exceptional camouflage abilities. Western Diamondbacks have scales adorned with a distinctive diamond-shaped pattern, which perfectly blends with the arid and rocky landscapes they call home.
Their coloration typically ranges from grayish-brown to pinkish-tan, providing them with exceptional camouflage in their desert environments. This camouflage serves a dual purpose, allowing them to remain concealed from both potential predators and unsuspecting prey. Western Diamondbacks are ambush predators, patiently waiting for small mammals, birds, or even other reptiles to come within striking distance. One of their most recognizable features is the rattles on their tails, which they use to warn potential threats of their presence when threatened. These rattlesnakes are not only masters of disguise but also skilled hunters, utilizing their excellent camouflage and potent venom to secure their prey efficiently.