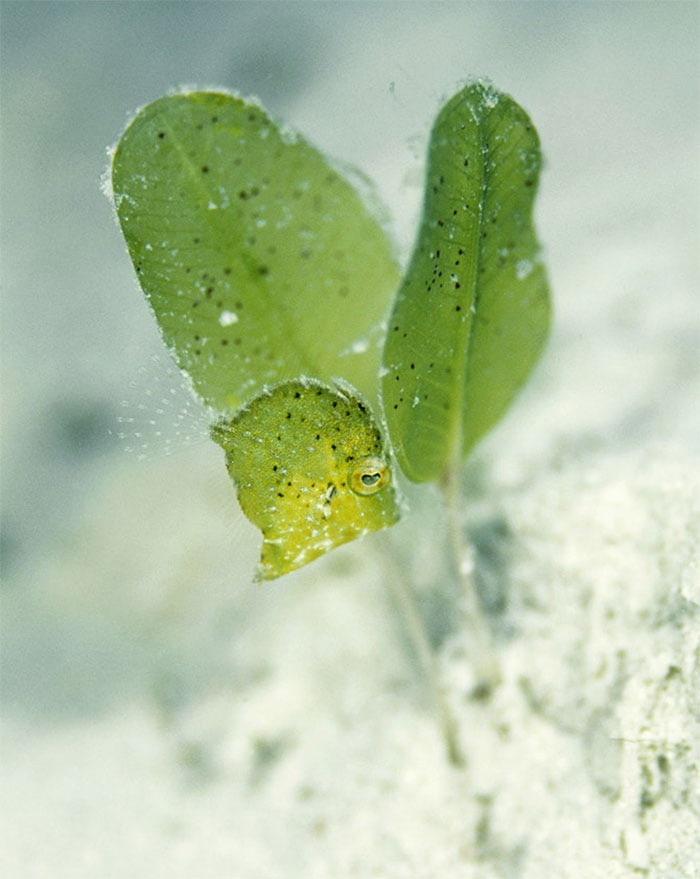 Southern Pygmy Leatherjacket
The Southern Pygmy Leatherjacket fish stands out for its diminutive size and distinctive rounded shape. What makes this fish even more intriguing is the absence of a secondary locking spine in its dorsal spine, allowing it to be easily depressed. These unique characteristics make them easily distinguishable in their underwater world. Found abundantly in the southern states, these small leatherjackets thrive in seagrass and brown algal habitats, where they blend seamlessly with their surroundings.
As creatures of the night, they exhibit a peculiar behavior of sleeping while securely attached by their mouths to seaweed fronds, a remarkable adaptation that adds to their mystique in the aquatic realm. In addition to their unique physical features and nocturnal habits, Southern Pygmy Leatherjacket fish play an essential role in the marine ecosystem. They are known to feed on small invertebrates, algae, and detritus, contributing to the balance of their underwater habitats. Despite their small stature, these fish are a vital part of the intricate web of life in seagrass and brown algal environments, highlighting the significance of even the tiniest creatures in maintaining the health and diversity of our oceans.