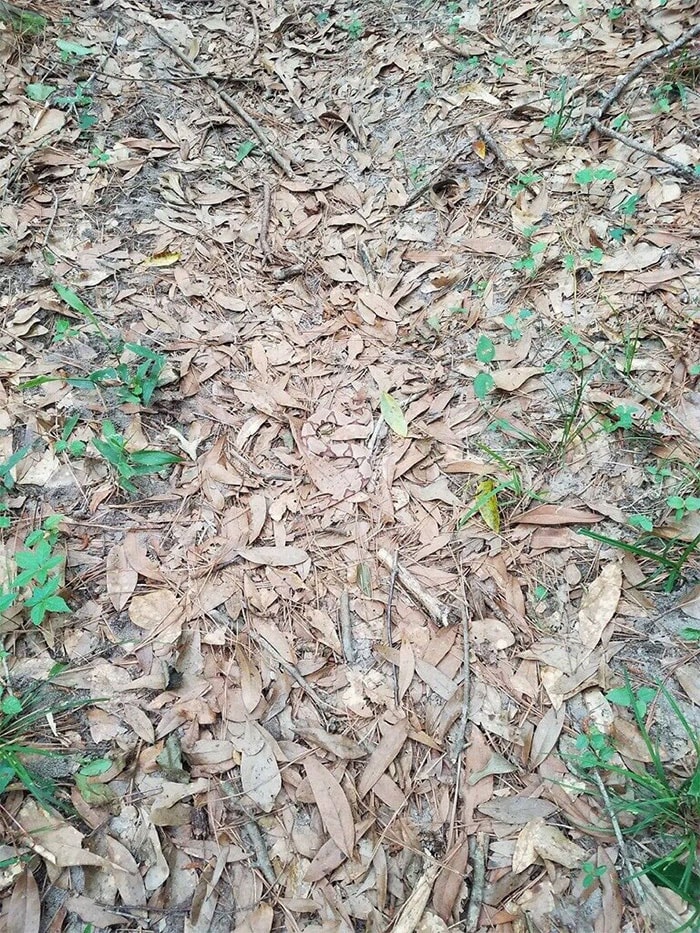 Copperheads (Yes, There IS One In This Photo)
Copperheads, a group of venomous pit vipers, are native to North America and are known for their distinctive appearance and potent venom. These snakes typically have a coppery or reddish-brown coloration, with hourglass-shaped patterns along their bodies. This pattern serves as an effective form of camouflage in their natural habitats, which often include woodlands, forests, and grassy regions. Copperheads are relatively small snakes, typically growing to lengths of 2 to 3 feet. They have heat-sensing pits on their heads, which help them detect prey, even in low light conditions.
While copperheads are venomous, their bites are rarely fatal to humans, and they are generally not aggressive. They would rather rely on their camouflage to hide from potential threats rather than engage in confrontation. These snakes are primarily ambush predators, lying in wait for prey to come within striking distance. Their diet primarily consists of small mammals, amphibians, and insects. Copperheads are fascinating creatures, showcasing nature's intricate balance between survival strategies and the crucial role they play in the ecosystems they inhabit.