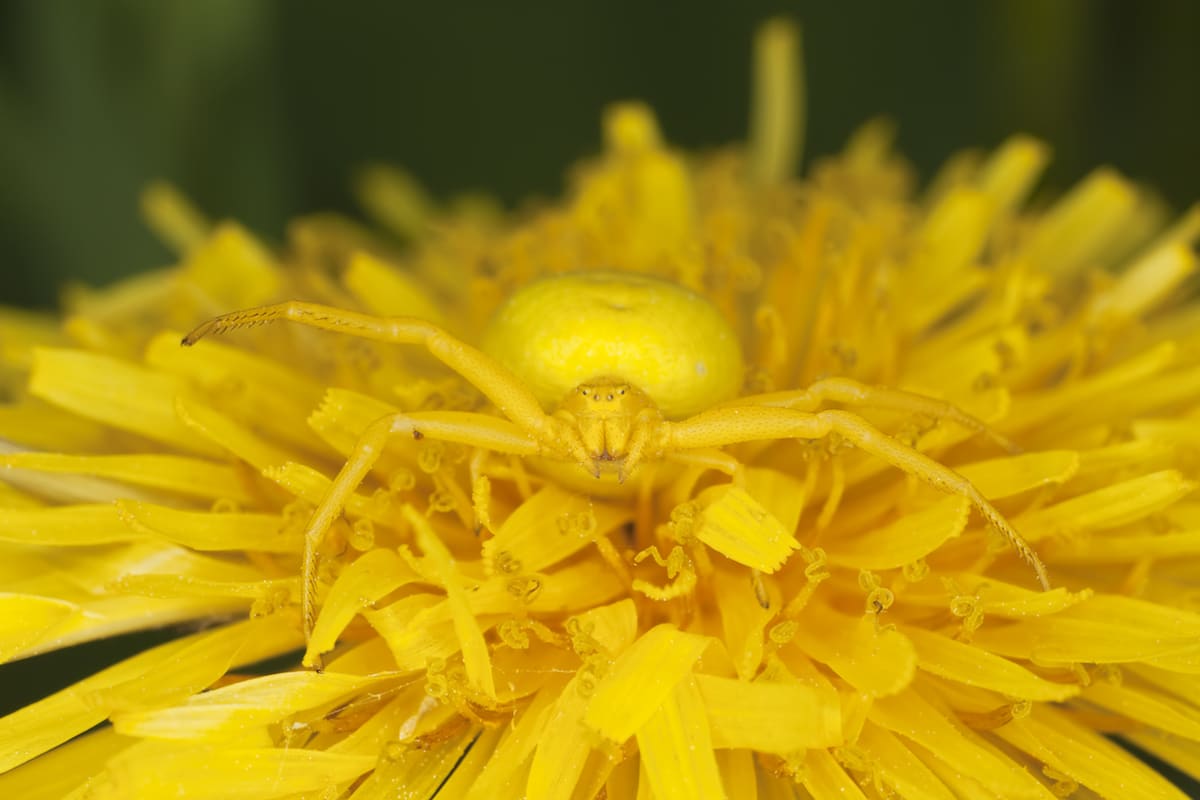 Goldenrod Crab Spider
The Goldenrod Crab Spider is a master of camouflage, using it both defensively and offensively. If confronted by a predator, it won't hesitate to bite as a last resort. These spiders are adaptable color changers, adjusting their hue over several days to blend seamlessly with their surroundings. So, a vivid yellow spider one day might appear pale green a week later.
This species is an ambush predator, eschewing web-spinning for a more hands-on approach. Positioned at the heart of a flower, ideally a yellow Goldenrod bloom, the spider patiently waits for a bee or butterfly to collect pollen. When the unsuspecting prey draws near, the spider springs into action, swiftly grasping it with its remarkably long front legs before delivering a paralyzing bite. These legs are the spider's secret weapon, allowing it to capture insects much larger than itself, often giving it a distinctive crab-like appearance. After mating, a female lays an egg sac, typically beneath a leaf, diligently guarding it until the spiderlings hatch approximately three weeks later, at which point she succumbs to nature's cycle.