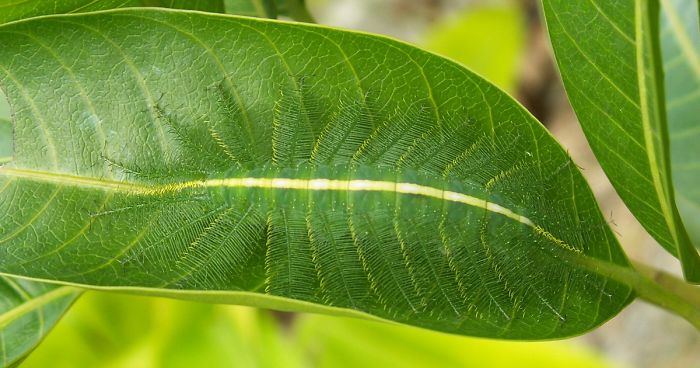 Common Baron Caterpillar
The Common Baron Caterpillar (Euthalia aconthea), native to the lush landscapes of India and Southeast Asia, stands out as a true master of camouflage. When it positions itself perfectly on a mango tree leaf, it is nearly impossible to spot, even if you know it's there. This remarkable critter has evolved to blend into its preferred background so seamlessly that it sets a high bar for camouflage in the animal kingdom.
These caterpillars exhibit a fascinating adaptation to their environment. Their bodies sport a stunning blend of greens and browns, mirroring the intricate patterns and colors of the foliage they inhabit. Their subtle variations in color, along with their elongated shape, make them appear like a natural part of the leaf they rest upon, serving as a textbook example of nature's genius at work. While excelling in the art of disguise, Common Baron Caterpillars also play a crucial role in their ecosystem. As they munch on leaves and undergo metamorphosis into stunning butterflies, they contribute to the intricate web of life in their habitat.