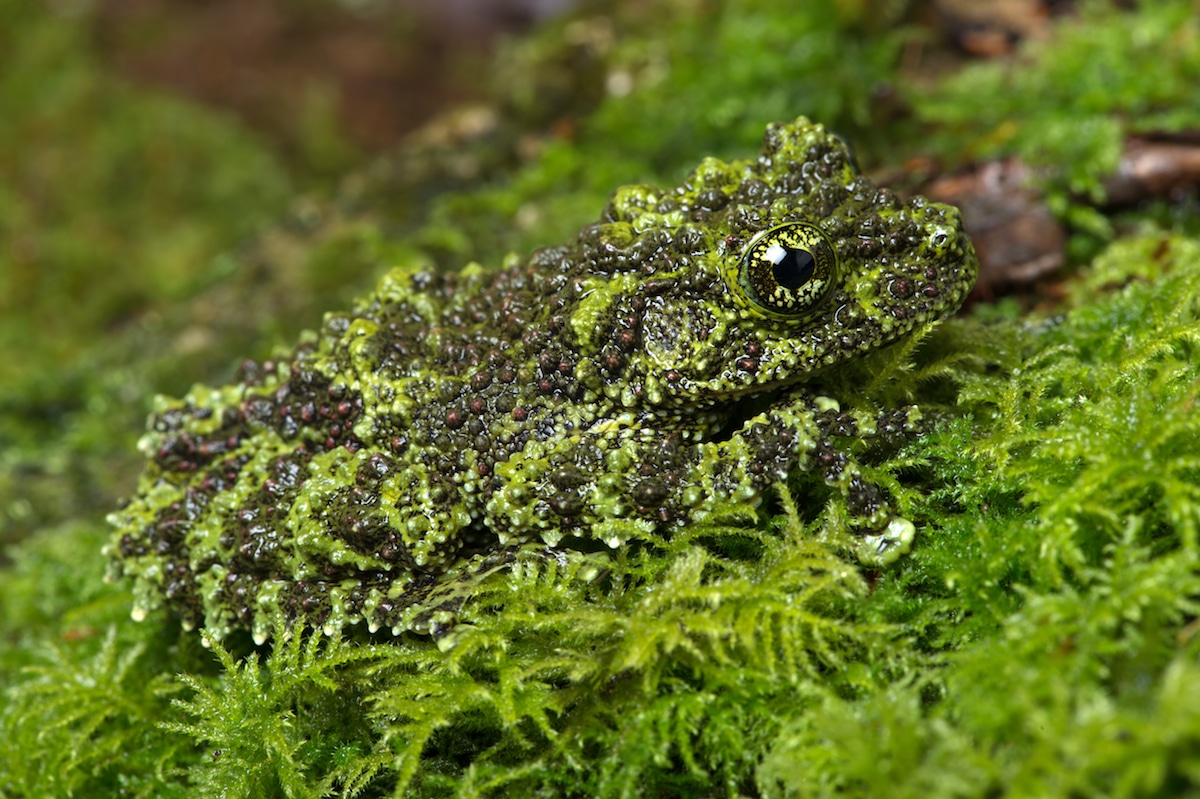 Vietnamese Mossy Frog
Vietnamese mossy frogs are unique creatures that resemble clumps of moss due to their green color, black spots, and visible tubercules and spines. They have adhesive toe pads for climbing and jumping abilities. These frogs are masters of camouflage, hiding in water basins and rocky crevices with only their eyes peeking out, making them nearly impossible to spot when stationary. They grow up to 3.5 inches, with males generally smaller and thinner than females.
These frogs are native to northern Vietnam, inhabiting flooded caves and rocky mountain stream banks. They communicate by throwing their voices over impressive distances, making them challenging to locate in the wild. Their diet includes large insects like crickets and cockroaches. Vietnamese mossy frogs breed in rock cavities above water to protect their eggs from aquatic predators. After hatching, tadpoles drop into the water below and undergo metamorphosis, becoming frogs in about three months. While their lifespan is not precisely known, it's estimated to be around ten years. These fascinating creatures are primarily active at night and have successfully bred in human care.