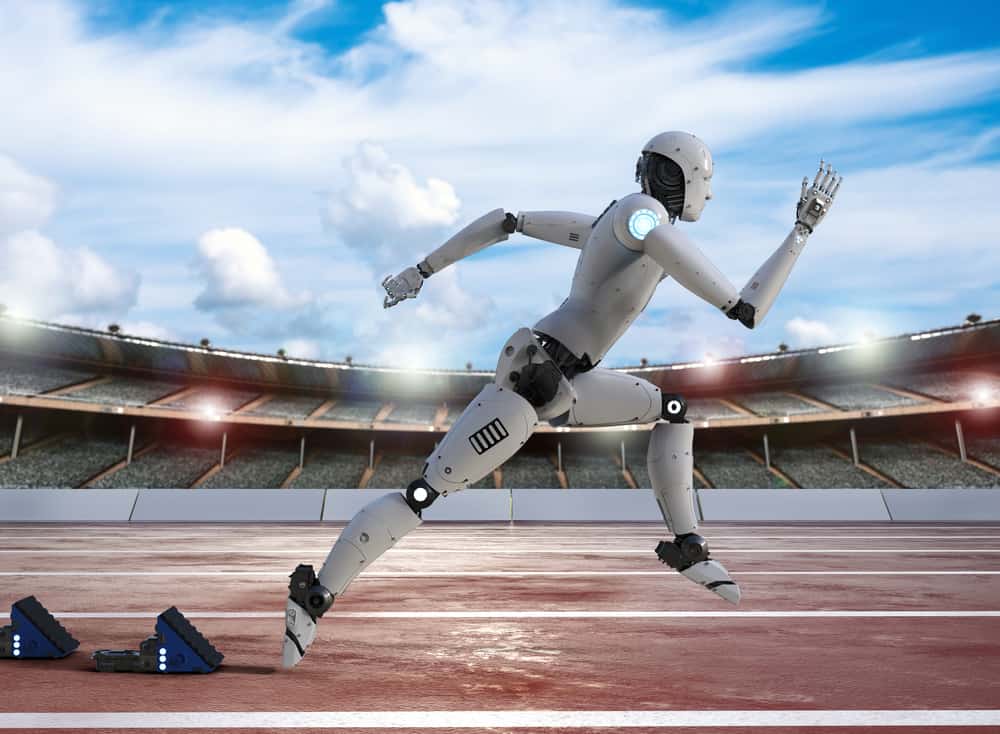 2. Robotic sports teams could be coming in the future.
During the 2020 Olympics, a unique spectacle happened during the United States vs. France men's basketball game (via Screen Rant). During halftime, Toyota brought out their robot named Que. They demonstrated how artificial intelligence could flash basketballs from anywhere on the court. The robot stands at six feet, ten inches tall! It utilizes sensors in its chest and head to accurately sink a ball nearly 100% of the time.
There are some downsides to it, though, as Que cannot run, dribble or dunk the ball (via Screen Rant). It can also take 10 to 20 seconds to line up a shot and make it. Toyota's robot's point is not to sink basketballs but is part of a larger goal to teach a robot to be as smart as possible. It is part of a 1 billion dollar investment to bring new ways of autonomy into vehicles and robots. They can use the data from Que making shots to learn how robotics deals with distance and force to make cars safer and more efficient.