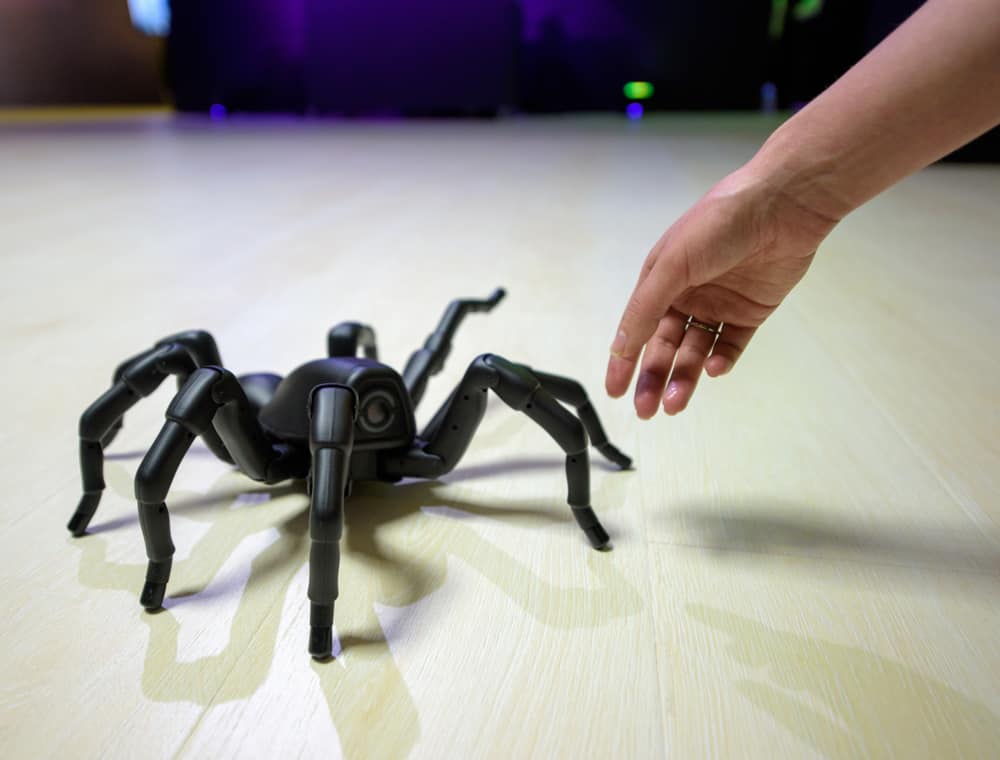 10. Swarming robots are here and learning quickly.
Yasemin Ozkan-Aydin is a robotics engineer and assistant professor of electrical engineering at the University of Notre Dame (via Science Daily). You can thank her for potentially creating swarms of spider-sized, multi-legged robots. She used 3D printing technology to make four robots (via Science Daily). They were about six to eight inches in size and had a microcontroller, a light sensor, and two magnetic touch sensors.
The purpose behind these creations was to study the ability of bees, ants, and other small creatures to solve problems and their behaviors collectively. So far, the robots have learned how to bridge gaps with their bodies, connect to each other to move objects that an individual would be unable to move, and help each other if one of the units gets stuck.