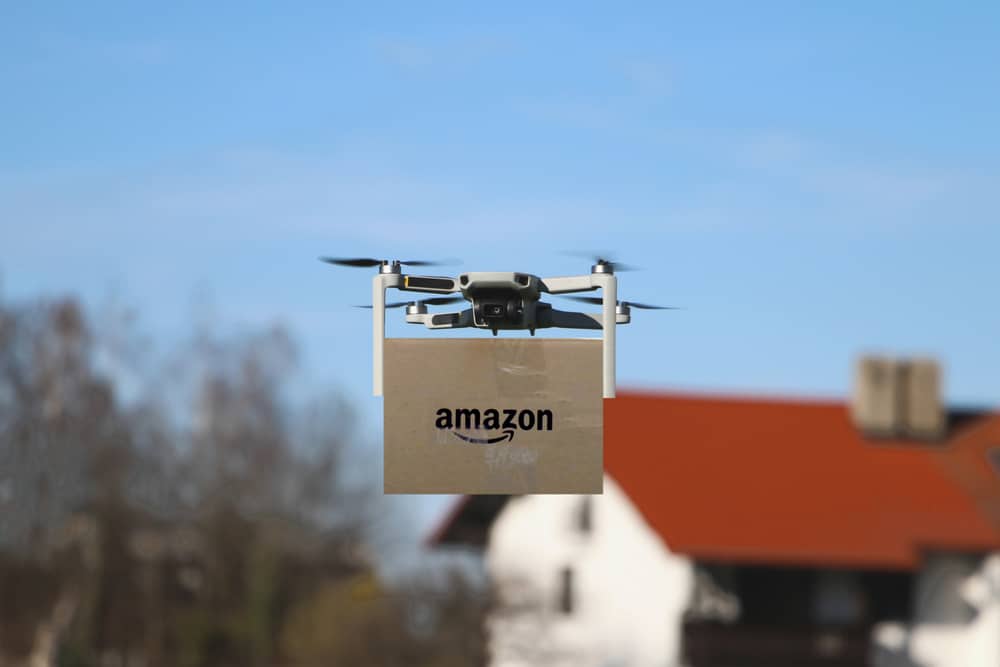 4. Amazon Air can get your order to you in 30 minutes or less (but the pizza isn't free).
Amazon is currently in the works to bring the world its fastest delivery system yet. How? By utilizing small drones to deliver packages that weigh five pounds or less directly to your door. The benefits of a program such as this are enormous. There are no more bulky delivery trucks, no more time spent on the roads, safer delivery, and fewer packaging materials. Amazon is currently testing drones and other aerial vehicles for future use (via Amazon). The drones will need multiple sensors to traverse a wide array of obstacles, like buildings, power lines, and trees. Amazon states they are using "sophisticated 'sense and avoid' technology."
The Alphabet subsidiary Wing has also tested home delivery services using drones (via Wing). So far, they have used drones to deliver over 10,000 cups of coffee, 1200 roasted chickens, and 1,000 loaves of bread to citizens of Logan, Australia. Lucky them! That is where it is currently conducting research and tests. In fact, the testing is going so well that Wing reports it hasn't had a single problem with its delivery service during the trials. That counts thousands of flight and delivery tests simultaneously.