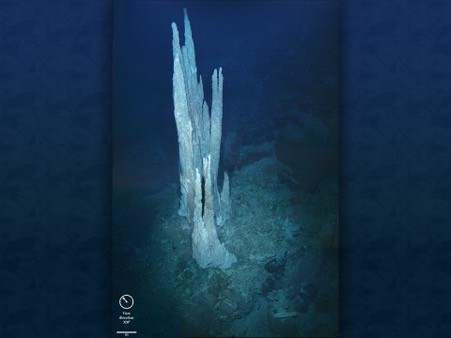 Some of the chimneys of the hydrothermal vents.
9. The Lost City Pushes The Extremes Of Where Life Can Exist
Parts of the Lost City, especially in more interior areas, are anoxic, meaning that there is no oxygen present. Additionally, the pH is a staggering 9-11, making it so highly alkaline that most life forms would be unable to live there. Throw in the high heat – the temperature ranges from 120 degrees Fahrenheit to nearly boiling – and you may wonder what life could exist there at all.
That life can exist in such an extreme environment is indeed a puzzle for scientists and one that they are happy to seek out the answer to by studying the Lost City.