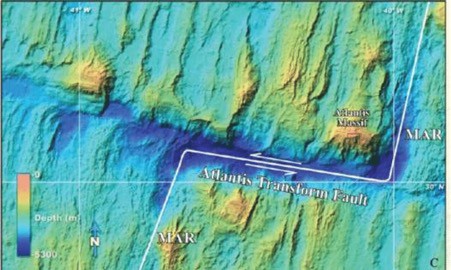 Map showing fault-line activity near the vents.
8. The Research Centers On Microbial Life
The Lost City is a place that is teeming with vibrant life. The difference between the life found at the vents and life located in many other parts of the ocean is the size. While many creatures found throughout the ocean are large enough to be seen with the naked eye (and many are quite large indeed!), those found at the Lost City are generally less than one centimeter in length.
The hydrothermal vents are replete with bacteria and other forms of microbial life. The fact that life can thrive in this intense environment makes the Lost City a ripe area for research on micro-organisms.