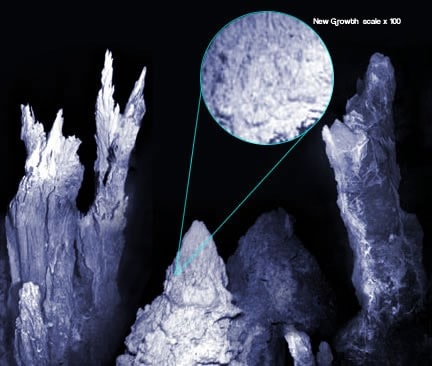 Image of new mineral growth forming on one of the chimneys.
5. Scientists Study The Field To Understand The Origin Of Life
The molecules that are produced by the vents in the Lost City are produced in an extreme environment that is unlike any other on earth. Some scientists hypothesize that the particular molecules produced by these vents, combined with the intensely hot, alkaline environment can lead to abiotic genesis.
Abiotic genesis refers to the generation of life from non-living (non-biological) material. If abiotic genesis is something that actually can and does occur, scientists believe that they will find it at the Lost City. What's more, if abiotic genesis can occur at the Lost City, astrobiologists believe that those conditions may be similar to the creation of life on other planets.