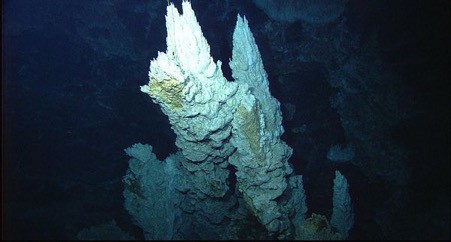 One of the chimneys of the Lost City.
4. The Vents Produce Molecules Necessary For Generating Life
Life is possible when certain molecules become arranged in such a way that they are able to replicate on their own. The most important of these molecules are DNA, the macromolecule that houses every single gene that an organism has.
The extreme conditions at the Lost City generate the molecules necessary to create amino acids, which are the building blocks of DNA. Studying the conditions there can help scientists to understand better how life originated and whether or not the process can be replicated in other extreme conditions, such as on other planets.