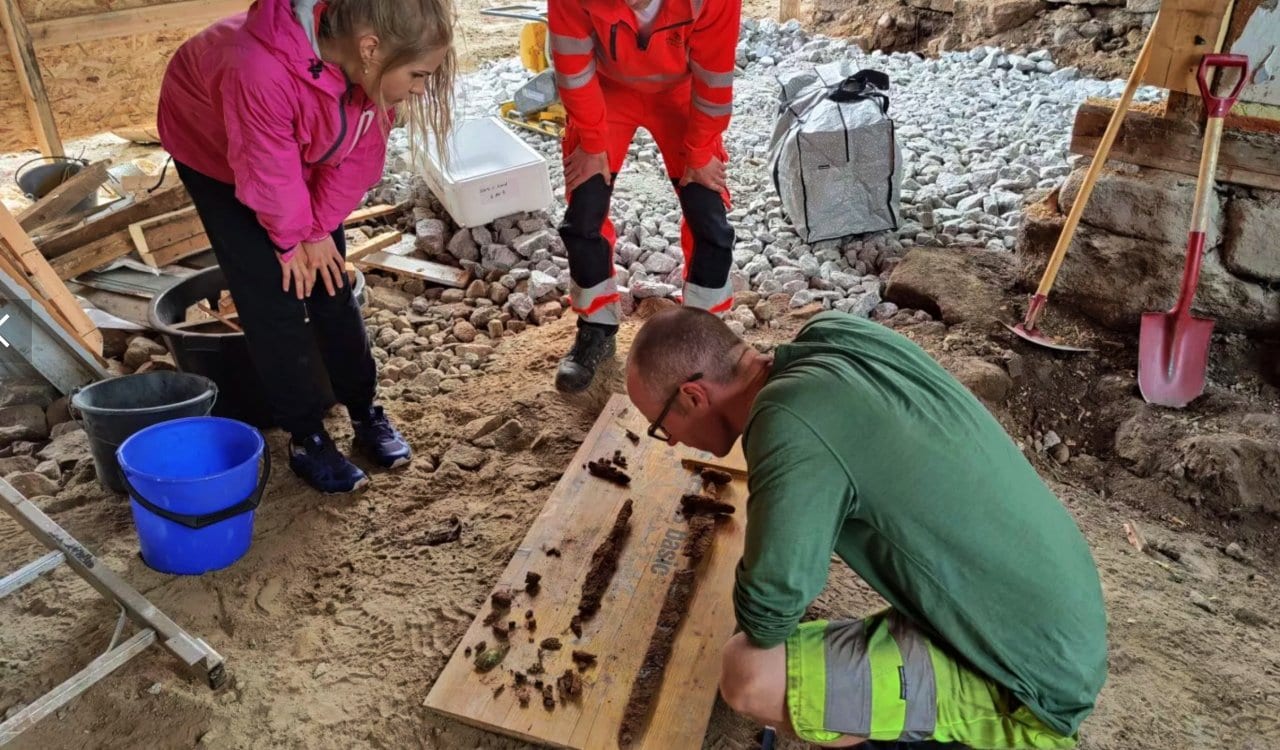 Viking Sword Unearthed Under Family Home
It was just recently that a man named Oddbjørn Holum Heiland of Norway made one of the biggest scientific discoveries in his own backyard. He was digging behind his home in Setesdal when he came across something incredible. He initially moved around a bit when an oblong stone was uncovered. While he did not think much about it at first, he dug deeper and claimed: "I looked at it and thought that this looks a lot like a sword blade." Once he released the contents of his digging bucket, out fell the hilt of the sword. Right away, he stopped digging and called his county municipality.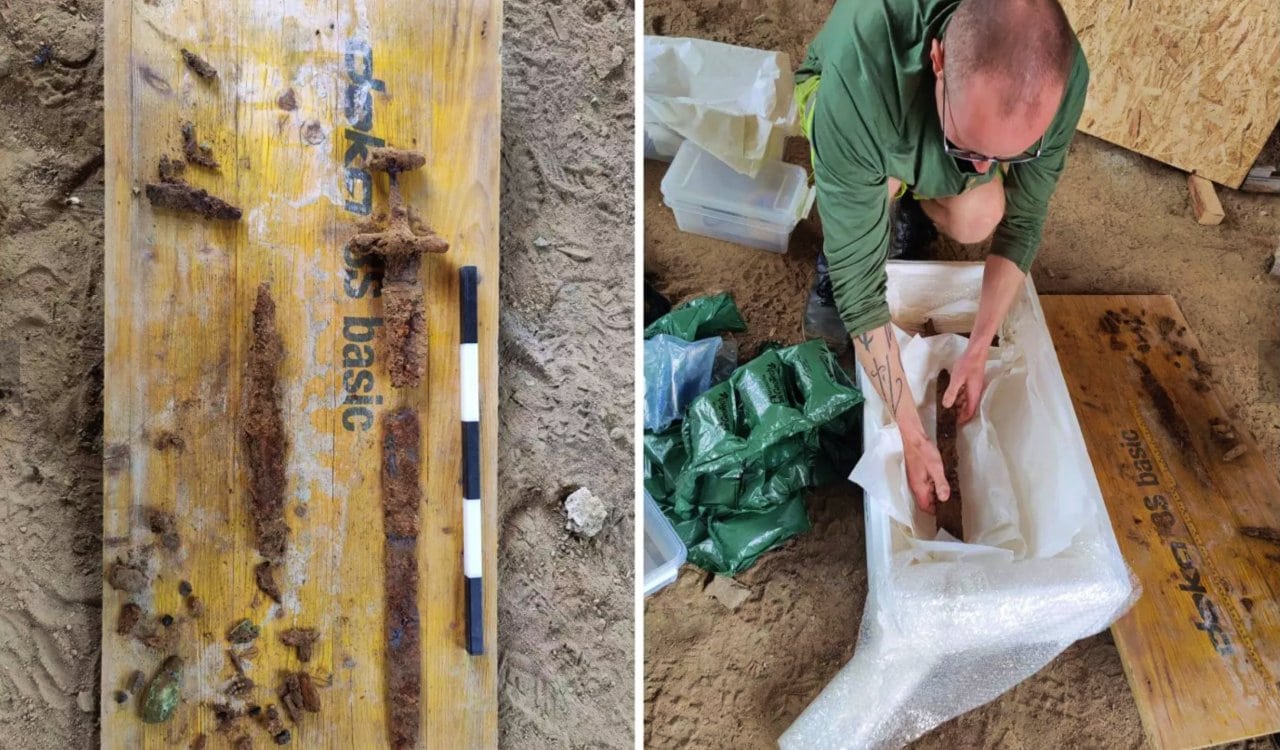 Jo-Simon Frøshaug Stokke from the Museum of Cultural History then came out and was able to confirm the identity of the sword. They were able to determine it came from 9th to 10th century Vikings based on the shape of the handle. However, further examination will still be needed. When examined further, the contents found were from a grave that also contained a lance, a glass bead gilded with gold, a belt buckle, and even a broach all from the same time period. It is said that one could look at this grave and assume a warrior was buried here, but due to all that was found (including a hand-crafted broach with animal figures on it), this person was likely very well off.