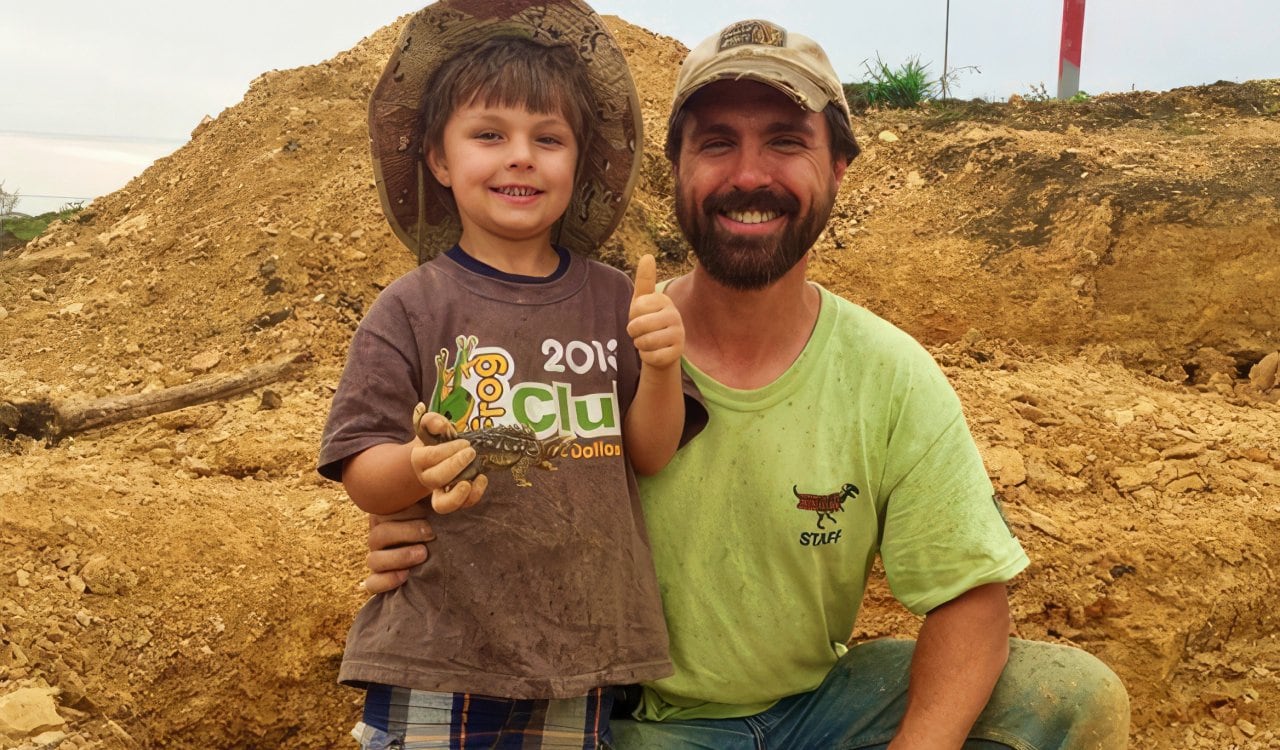 Dinosaur Found In Texas
Then 4-year-old Wiley Brys was doing some fossil hunting alongside his father on the site of a new shopping mall in Mansfield, Texas. While the two did not expect to find anything, they were shocked when they actually did uncover something on the land. Among some fossilized fish vertebrae, Wiley and his father uncovered large pieces of bone. These bones are believed to belong to a group of land-roaming herbivorous dinosaurs. Known as Nodosaurs, they actually were known to live in what became modern-day Texas roughly 100 million years ago.
Finding a dinosaur from the Cretaceous Period is a huge thing for even notable archeologists. However, the Nodosaur species is new to the world of dinosaurs. Wiley and his father uncovered an unknown species at the time of their discovery. This made Wiley the youngest person to ever discover an unknown dinosaur species. As a result, the Guinness Book of World Records decided to honor this achievement by putting him in the record book. He ended up receiving a piece of paper that tells the world of his record. On top of that, with the help of Wiley's father, a children's book was created around Wiley's discovery!