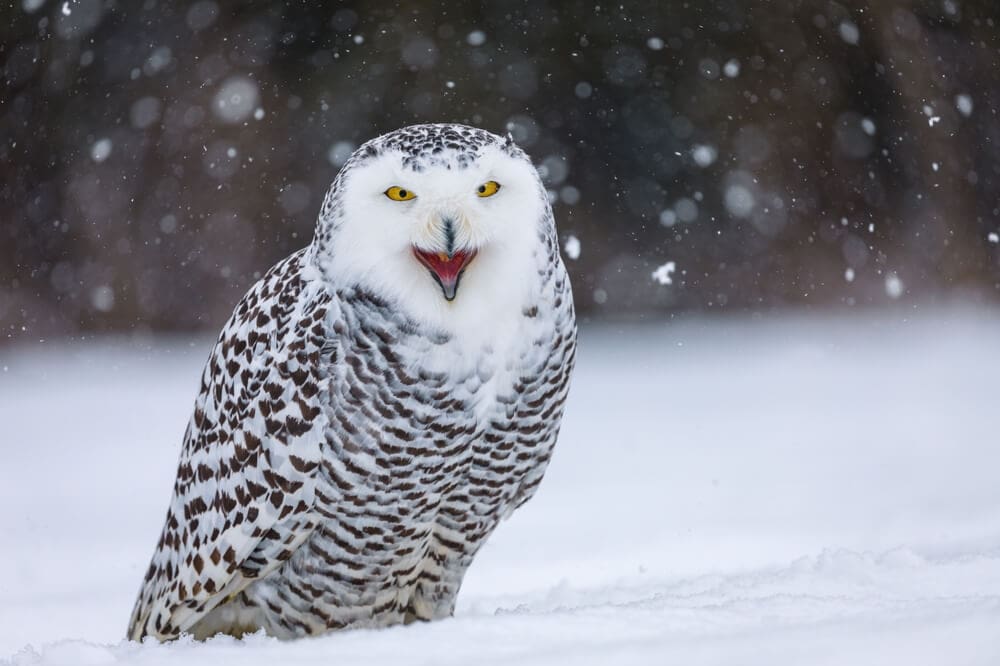 11. Hedwig, the deliverer, is not your typical snow owl.
Don't expect to get any mail from a magical school from these guys any time soon. They're native to the Arctic regions and nest in the ground where it's warmer. On a good day, they'll hunt rodents and waterfowl for meals; on a not-so-good day, they'll resort to eating carrion. Like all owls, they swallow their meals whole, where their stomach juices digest their meals. Snow owls will eat various food, including Arctic hares, mice, ducks, and seabirds.
The indigestible parts are regurgitated in pellets that are considered a treasure trove by owl enthusiasts. Their feet are also covered with feathers, like fluffy slippers that provide ample insulation for the cold Arctic climate. Their incredible wingspan is between four to five feet on average. These mighty wings help them silently sneak up on or accelerate after prey. The Arctic summer forces snowy owls to hunt by daylight. Unlike most owls that are nocturnal, snowy owls are diurnal, which means they hunt during the day.