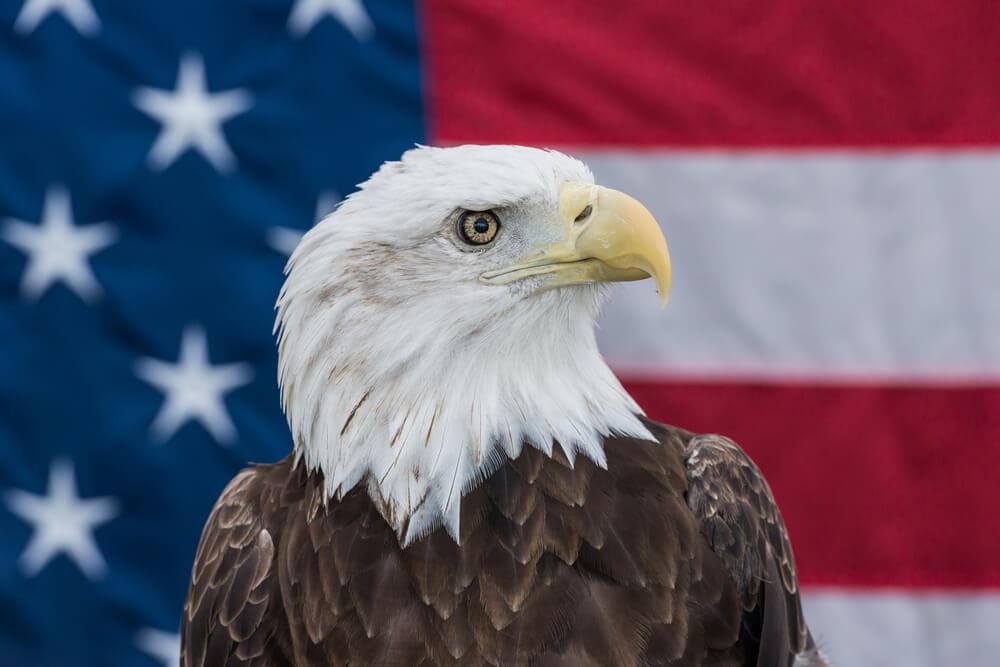 14. The bald eagle is a national majestic bird.
Bald eagles are one of the largest raptor birds in North America. It is a sea eagle, meaning that it hunts and eats mostly fish as part of its diet. Because of its size, it builds one of the biggest nests of any North American bird, spanning up to 8 feet wide. These eagles are called bald because the old meaning of the word meant "white-headed."
Unfortunately, the name stuck despite the purpose of the term changing over the years. It's a little challenging to tell the sexes apart since the plumage is precisely the same; however, the females are slightly larger than the males. Bald eagles can reach great heights when flying. Using thermal convention currents, they can climb up to 10,000 feet in the air. They can soar for hours using these currents. When cruising, they can fly about 40 miles per hour.