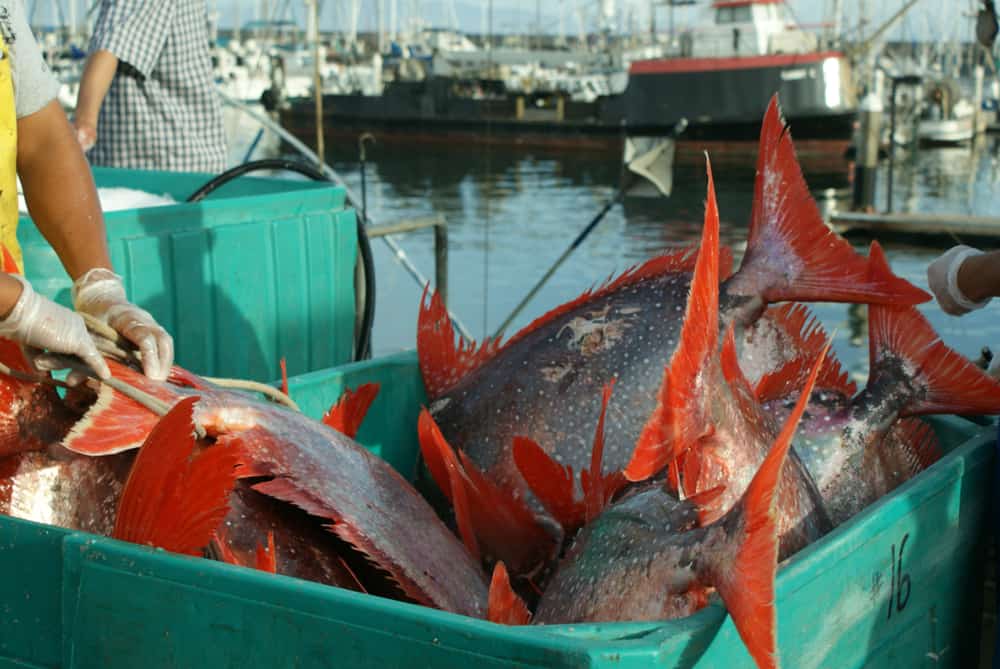 5. Opah fish are no strangers to frigid temperatures.
The opah, also known as the moonfish, has relatively small red fins decorating its large, round body, growing up to six feet long. The fins, which flap rapidly as the fish swims, become essential in generating body heat for the opah. This fish has a countercurrent heat exchange system in its gill tissue to cope with such frigid conditions. This system allows it to maintain a body temperature that exceeds the surrounding water's temperature by approximately 41 degrees Fahrenheit.
Therefore, the opah is warm-blooded, which makes it unique amongst fish species and allows it to remain active even in near-freezing water. The increased temperature speeds up physiological processes within the body. As a result, the muscles can contract faster, the eye's temporal resolution is increased, and neurological transmissions are sped up. This notion means they have faster swimming speeds, better vision, and quicker response times.