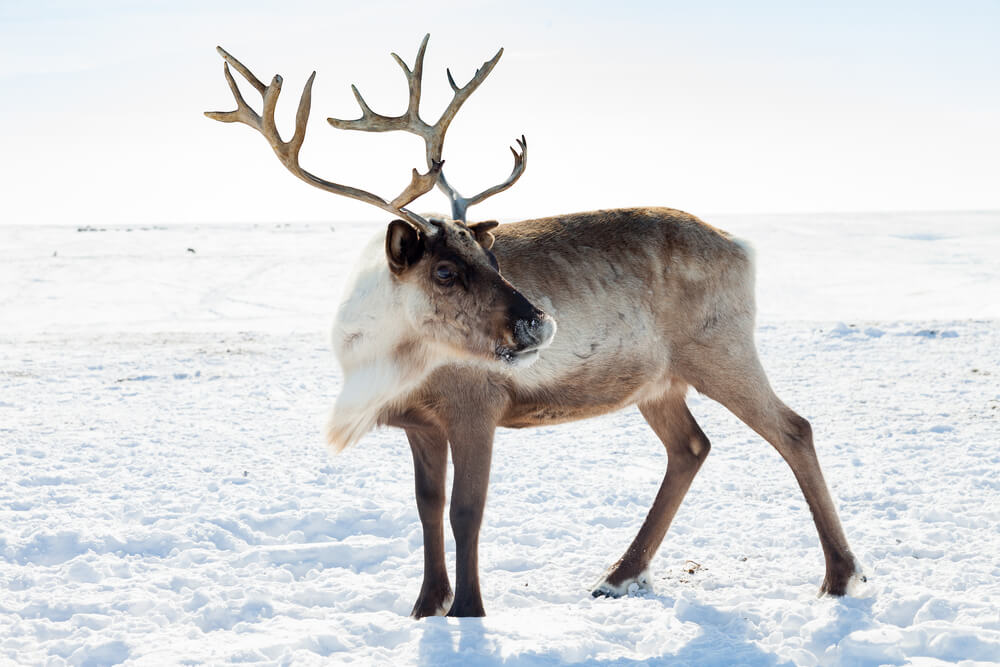 20. Caribou, also known as reindeer, are present in the coldest regions.
Also known as reindeer, they're the only member of the deer family with both the males and females grow antlers. They have a velveteen cover that is lost every spring so that the antlers can grow, and then the cover returns. The fur of caribou also varies between them, as well as from season to season, and is dependent on the subspecies of caribou. These caribou have intricate circulatory systems that minimize heat loss of the blood so that they can maintain stable body temperature.
The caribou has a short, stocky body that conserves heat, but its legs are extended to help it move through the deep snow. Its winter coat provides insulation from the cold, and its muzzle and tail are short and covered in hair. The caribou's hooves are large and hollowed out, making a handy tool for scooping up lichen, an important food source, under the snow.