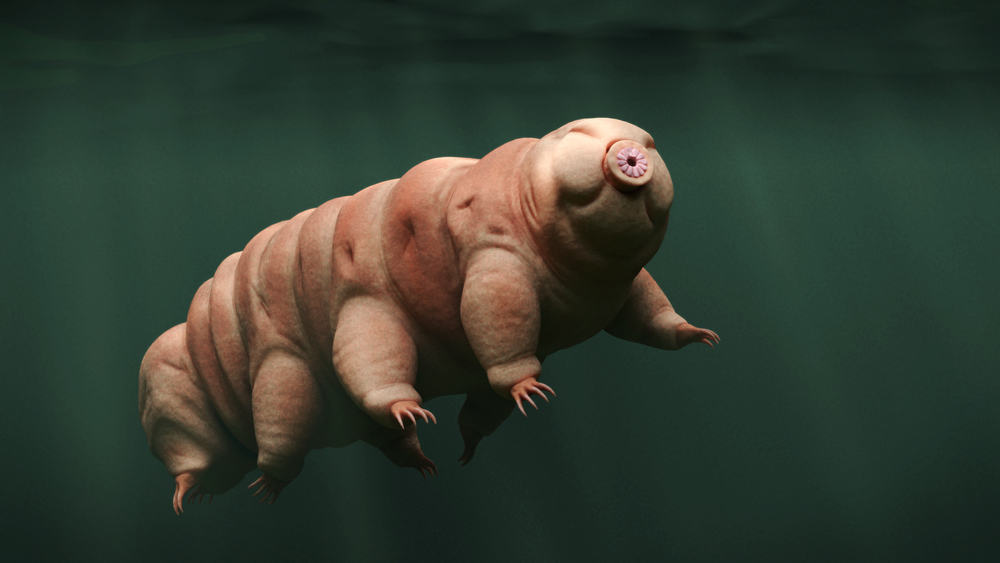 1. Tardigrades — swimming water bears — are almost indestructible.
Also known as water bears, tardigrades are microscopic animals found in some of the world's most extreme environments, including the deepest ocean trenches and under thick sheets of ice. They have eight legs and hands with four to eight claws on each. These animals can withstand exposure to absolute zero temperatures. Tardigrades survive by replacing most of their internal water with sugar trehalose, which prevents them from crystalizing and damaging cell membranes.
They are also able to reversibly suspend their metabolism, a phenomenon known as natural cryopreservation. They can even survive the chilling conditions by going into an almost death-like state called cryptobiosis. These sea creatures curl into a dehydrated ball, known as a tun, by retracting their head and legs. The tardigrade can come back to life in just a few hours. Tardigrades can also make many antioxidants, which is another way to protect their vital organs from freezing waters.