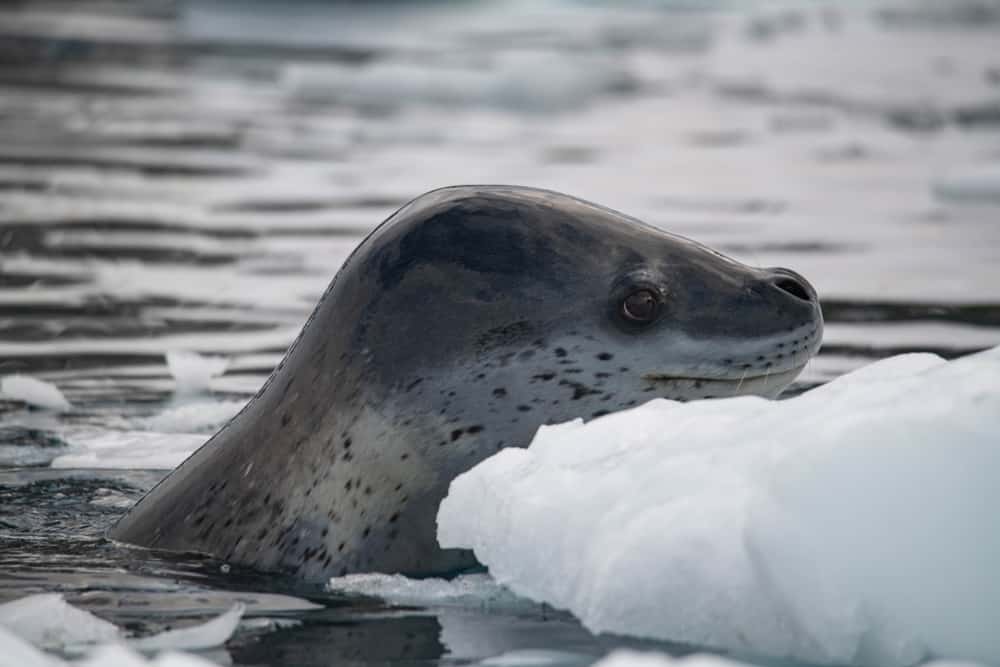 6. Leopard seals are able to survive in some of the world's coldest waters.
These types of seals are named for their black-spotted coats. The pattern is similar to that of the famous big cat, although the seal's fur is gray rather than golden. Leopard seals are also referred to as sea leopards. They are fierce hunters with powerful jaws and large, muscular body. The patterned fur on their bodies is dark on the top and lighter on their underbellies. The fur acts as a camouflage in the water, enabling them to hunt down fish, penguins, squid, and smaller seals with ease.
They often wait underwater near an ice shelf and snare the birds just as they enter the water after jumping off the ice. They may also come up beneath seabirds resting on the water's surface and snatch them in their jaws. In comparison to other seals, leopard seals are earless seals with long bodies and elongated heads. To survive and thrive in the cold waters, a thick layer of blubber provides them insulation and protection.