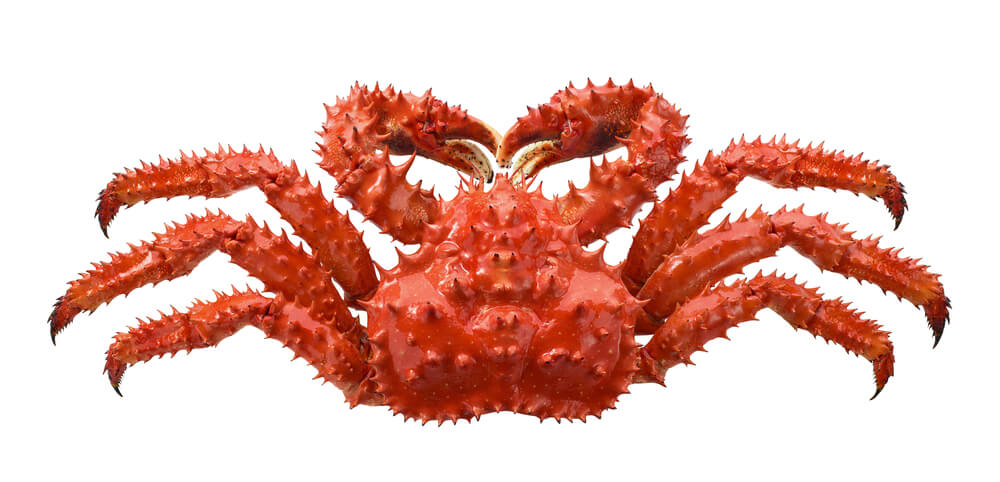 18. Spiny and equipped with pinchers, king crabs are not a pleasant sight.
King crabs are a sizeable marine invertebrate that belongs to the group of decapod crustaceans. King crabs are also called stone crabs because of their appearance. Although most king crab species are found in warm waters in the Southern Hemisphere, a few species, such as Alaskan king crabs, inhabit cold, frigid waters. Scientists have approximated that there are at least 40 known species of king crab. The most commonly found type is the golden king crab, which can be pretty big.
Golden king crabs can weigh about 5 to 8 pounds. Their shell is distinctive from the rest, as its back as a fan-shaped "tail" tucked underneath the bottom of the shell. It's definitely one of the most popular crabs that Alaskan trawlers go after. King crabs are carnivores and have a diet based on clams, mussels, snails, sea stars, and sea urchins. Natural enemies of king crabs are fish such as Pacific cod, halibut, octopuses, and sea otters.