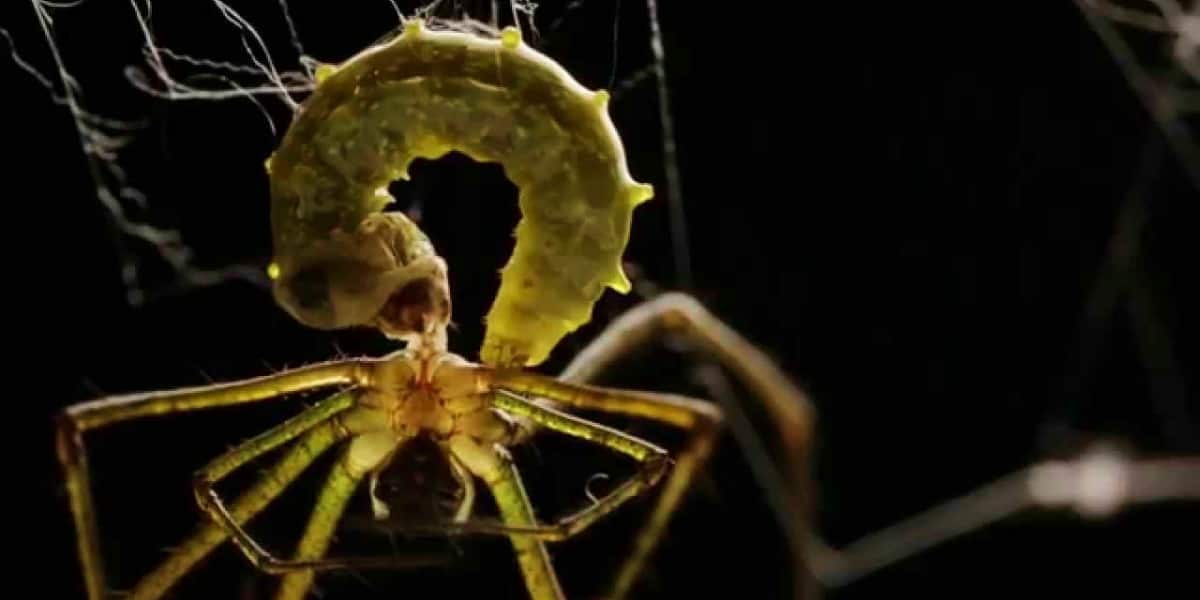 12. Hymenoepimecis Argyraphaga Wasps
It is quite clear that you should never trust a wasp, especially those that belong to the horrific Hymenoepimecis Argyraphaga species. Found mostly in Costa Rica, this tropical wasp species targets orb weaver spiders to use as hosts for their young. Yes, another wasp species that lays its eggs inside other insects. When the time comes to lay eggs, the female wasp will sting the spider. This sting will actually paralyze the spider long enough for the wasp to lay the eggs in the spider's abdomen.
Soon after this, the larvas will hatch and begin sucking the blood of the spider. Several weeks later, the larvas will inject a chemical into the spider that takes over its brain. It'll remain with the young throughout the weaving of a cocoon. Once molted the larva eat the spider and spent the next few weeks in the cocoon. They'll emerge a few weeks later as full-grown wasps. Creepy, huh?