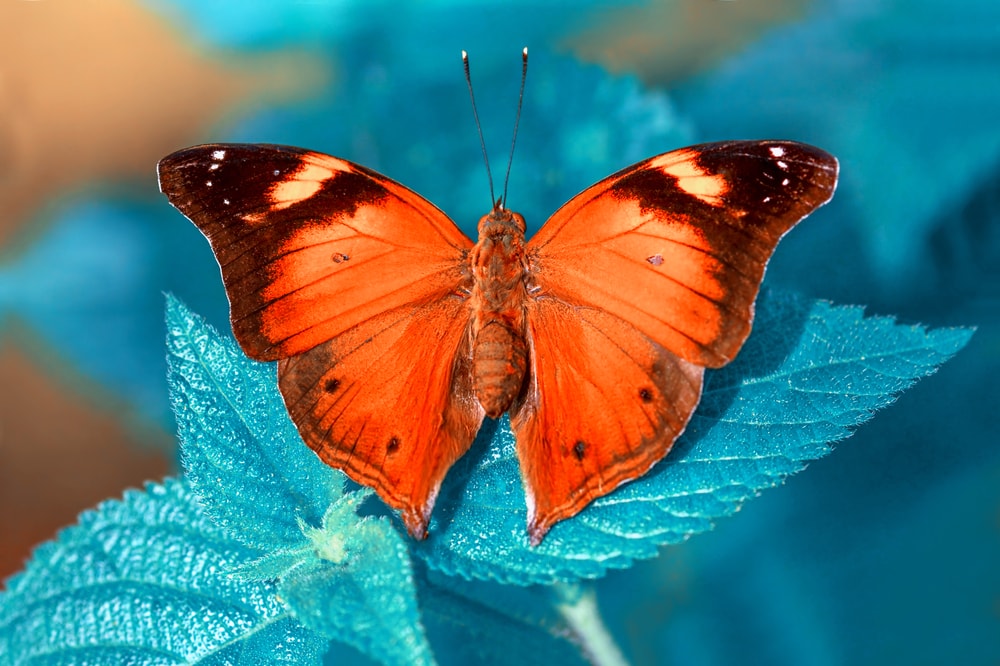 The "Clap" of Butterfly Wings
We've seen scientists discovering the scales of butterfly wings, but what about the clap they make? It seems like butterflies remain one of the biggest scientific mysteries out there, and scientists are working very hard to try and figure out these fascinating insects as best they can. First of all, they're shaped unlike any other animal out there. To fly and generate thrust, it turns out that butterflies use a clapping and cupping method that's efficient and works. A couple of biologists found that the broad-winged butterflies clap their wings together as they fly on an upstroke, but their wings don't press flat together, as we do when we're applauding.
They bend their wings, which might cup the air between their wings instead and help strengthen their downstroke. Smithsonian Mag reports an interesting experiment to research this. They said, "the scientists compared the flapping capabilities of two robotic clappers, one with rigid wings and one with flexible wings. They found that flexibility increased wing efficiency by 28 percent and added 22 percent more force to their flaps. In nature, a butterfly's wing clap probably gives them the extra boost they need to escape predators. Back in the lab, the pair hope their observations inspire new flying and swimming robots." Because of this discovery, the future of humanity is changed. We can use butterfly wings to create robots and other things using their technique, in a similar way to shark intestines, as we saw previously on this list (Smithsonian Mag).