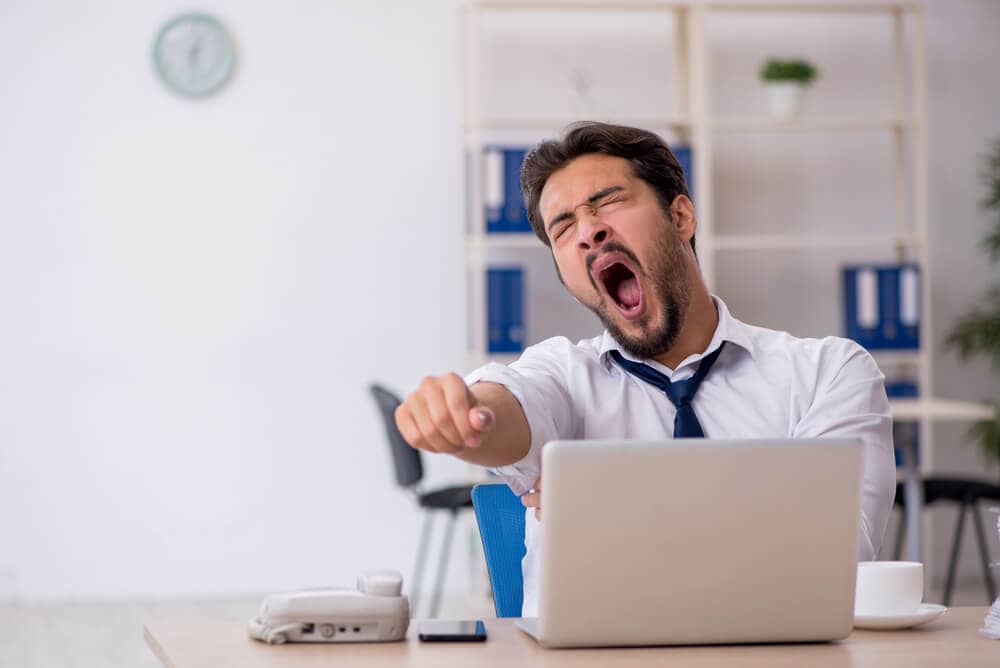 36. Excessive Yawning Can Also Indicate Epilepsy
Epilepsy is a condition that results from brain damage and causes seizures. The injury causes the brain to send out erroneous signals, which can include excessive yawning. While excessive yawning doesn't automatically mean that you have epilepsy or another disorder, it does mean that you need to go to the doctor and get evaluated.
In addition to yawning, another neurological symptom that excessive yawning can indicate is a brain tumor or an impending stroke, particularly a stroke or tumor that is associated with the brain stem. Possibly the pressure on the brain stem stimulates a yawning response.