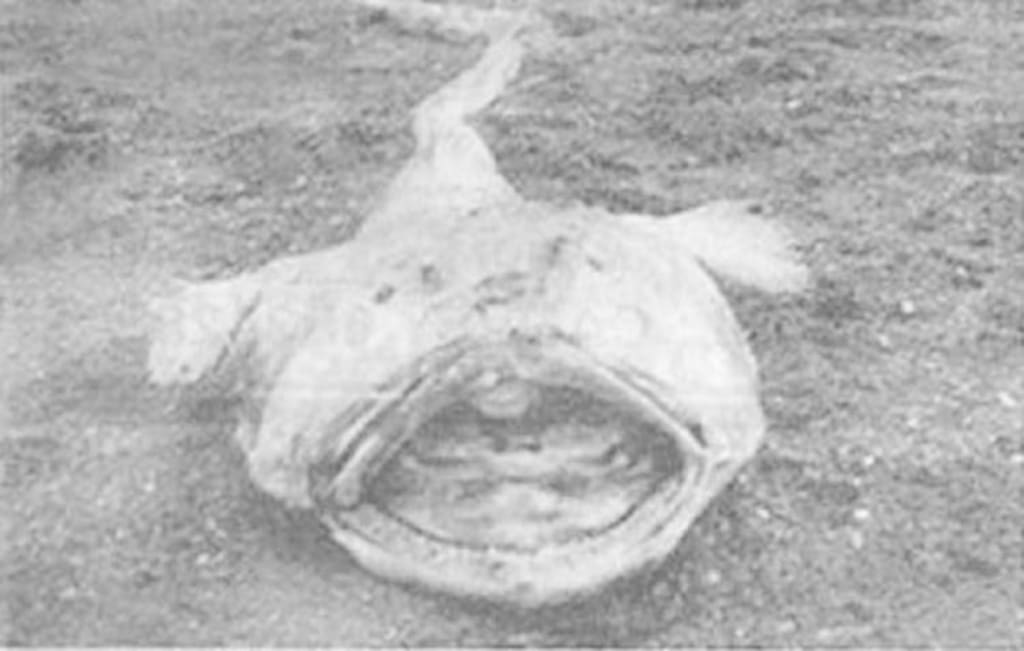 Canvey Island Monster
The Canvey Island Monster earned its name from the carcass of an animal that was washed ashore on Canvey Island. Described as measuring 2.4 feet in length, it exhibited gills, bulging eyes, and reddish-brown skin. Zoologists, after deeming the creature non-threatening to the public, opted to cremate the carcass. In 1954, a year later, another carcass with a strikingly similar description washed up on the shore.
Despite the creature's scary appearance, it is widely thought that the Canvey Island Monster was real…it's true identity that of the monkfish. With a distinctive appearance resembling a prehistoric monster, it boasts an oversized mouth lined with sharp teeth and a lure-like appendage that dangles above its head.