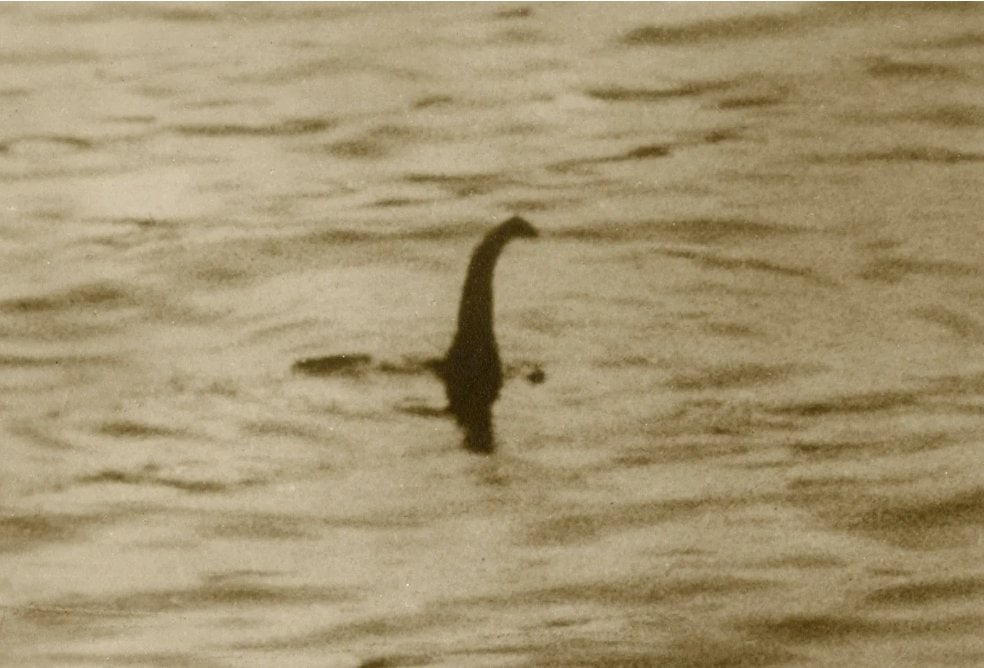 1934 Surgeon's Photograph of the Loch Ness Monster
The 1934 "Surgeon's Photo" of the Loch Ness Monster, one of the most iconic images in cryptozoology, captures a mysterious creature reportedly lurking beneath the waves. Taken by Robert Kenneth Wilson, the photo showcases a long-necked, serpent-like figure emerging from the water's surface. Initially hailed as compelling evidence of the Loch Ness Monster's existence, the image fueled intense speculation and ignited public interest. The Surgeon's Photo remains a focal point in the ongoing debate over the presence of the Loch Ness Monster, emphasizing the enduring fascination and skepticism surrounding the creature.
Several intriguing theories about the Loch Ness Monster have captured the imagination of enthusiasts and skeptics alike. Some proponents argue that the creature could be a descendant of prehistoric marine reptiles, such as a surviving plesiosaur, adapting and thriving in the hidden depths of Loch Ness. Others suggest it might be a misidentified large eel or fish, offering a more mundane explanation for the reported sightings. Cryptid researchers have also entertained the notion that the Loch Ness Monster could be a form of undiscovered aquatic life, a species that has eluded scientific classification due to its secluded habitat. Additionally, skeptics posit that many sightings might be attributed to floating debris or optical illusions caused by natural phenomena. These diverse theories contribute to the ongoing enigma surrounding the Loch Ness Monster and ensure its place as a captivating mystery of the natural world.