Golden Poison Dart Frog
The name of this animal says it all. The Golden Poison Dart Frog lives on the Pacific Coast of Colombia. Their position contains batrachotoxin. It's a hard word to pronounce, and just sounds terrifying. One frog can kill ten men. Just a small amount, enough to cover the head of a pin, is enough to kill one human being. If you accidentally ingest this frog's poison, there's no chance of survival. Even just touching the underside of its belly is enough to send you straight into the emergency room. If you see these frogs, don't go anywhere near them.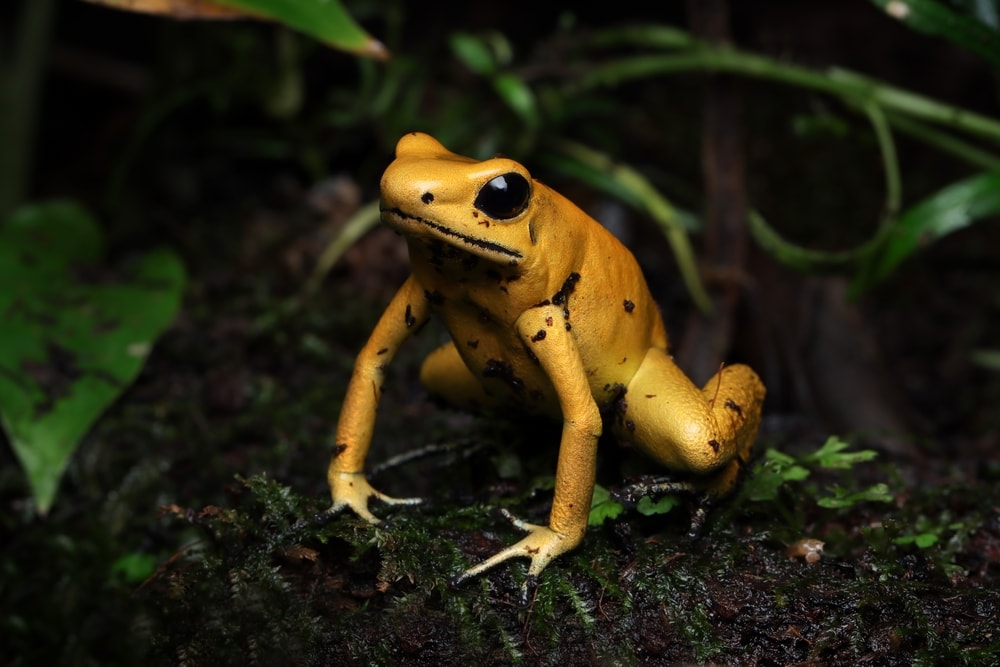 It's just not worth it. Recently, it's become endangered. Even though having fewer of these frogs on the planet sounds like a good thing, anytime an animal becomes endangered it disrupts the food chain, which inevitably affects humans. In the past, hunters have used the poison from the frog for hunting. They coat their darts with poison and kill their animals and enemies that way. It's a smart way to use this frog's venom for your benefit. They can be yellow, green, or orange. Interestingly enough, scientists have been trying to use their position for good. They've created a synthetic version of the poison to use as a painkiller. That's better than using it as a poisonous toxin (Flamingoof).