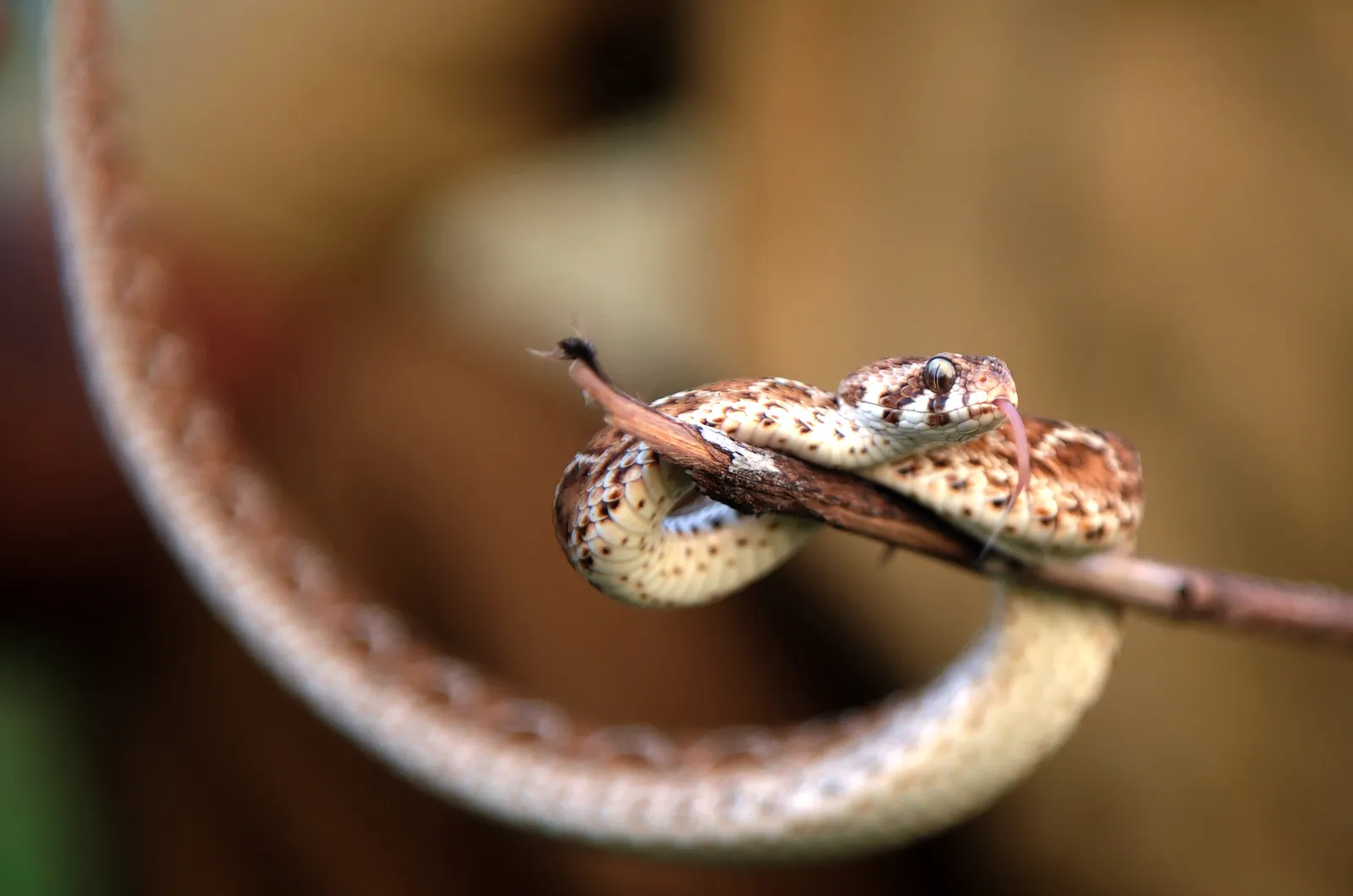 Indian Saw-Scaled Viper
There are plenty of snakes out there that have enough venom to take down an entire human being. While most of them bite when they're startled, making them easily predictable, the Indian Saw-Scaled Viper takes a different approach. Even though these snakes are tiny and petite, their venom packs a serious, deadly punch. They lurk in India as well as neighboring regions in Asia. They're sneaky animals, which is what makes them so dangerous. Using camouflage, they blend into their surroundings, making them inconspicuous.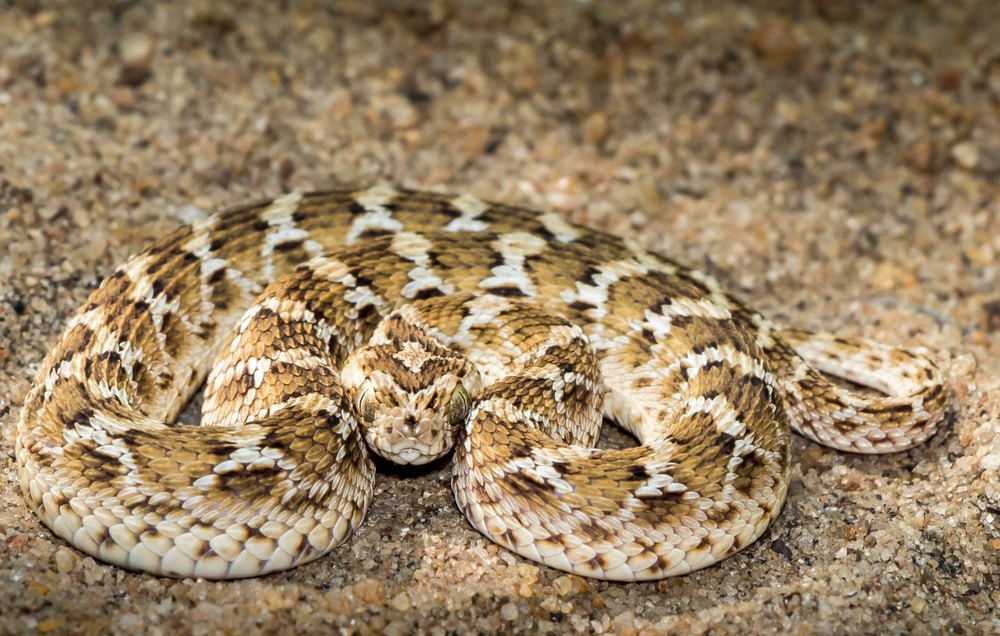 They hide underneath rocks and under loose bark and leaves. These snakes are most active in the evening and nighttime, so if you find yourself wandering this area at night, take extra precautions and listen for their defensive sizzling sounds. That sound comes from a naturally developed behavior called stridulation, where the snake forms a coil and rubs its scales together. In one bite, there's more than a lethal dose poisonous to take down a human being. If you're bit by one, you must act fast. Luckily, there's an antivenom that can counteract the poison, but only if it's given promptly. The toxins in their venom include cytotoxic and haemotoxic, both of which cause high cell damage and prevent the body from clotting (CNTraveler).