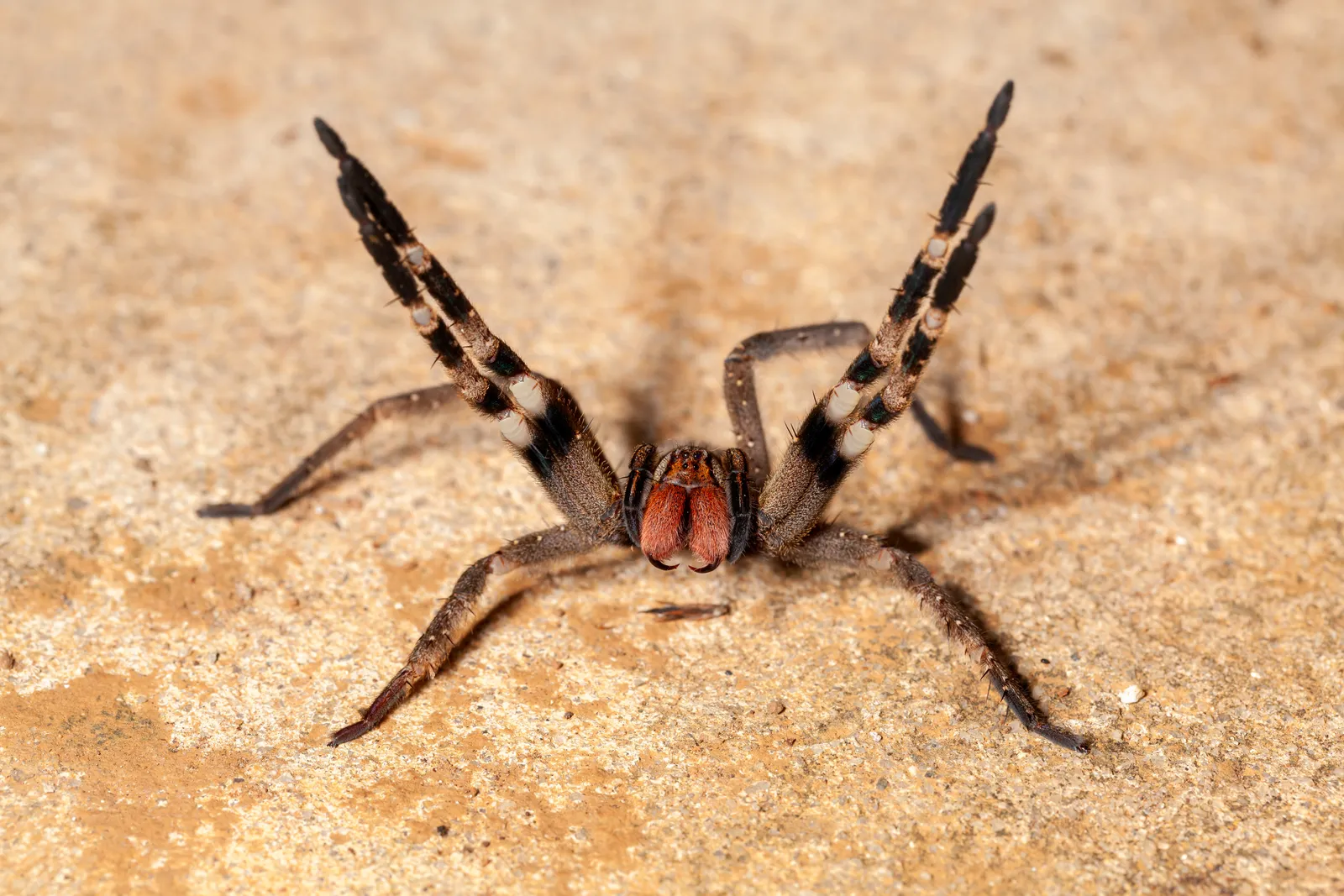 Brazilian Wandering Spider
The Brazilian Wandering Spider is one of the most venomous spiders on the planet. Once it bites a human, it delivers a neurotoxic venom that may kill a human, Children are especially susceptible. These spiders aren't small, either, they can be up to seven inches long. It likes hiding in densely populated areas, mostly in cozy places like the inside of shoes, log piles, cars, clothes, and other nooks and crannies where humans are likely to stick their hands.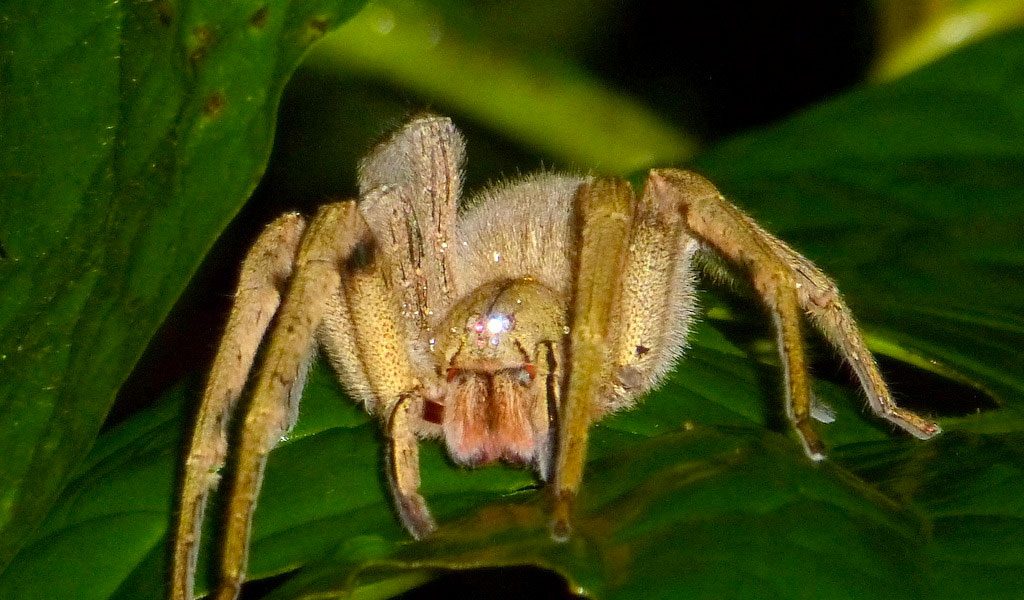 When they're angry or disturbed, you'll see their distinctive red jaws. It's like a warning sign you don't want to mess with. If you don't receive the antivenom, you'll experience fever, vomiting, paralysis, and eventually death. If you are bitten, seek medical help immediately. Luckily, it's unlikely you'll come across one of these spiders on your trip to South America, but if you do it's best just to stay as far away as possible (CNTraveler).