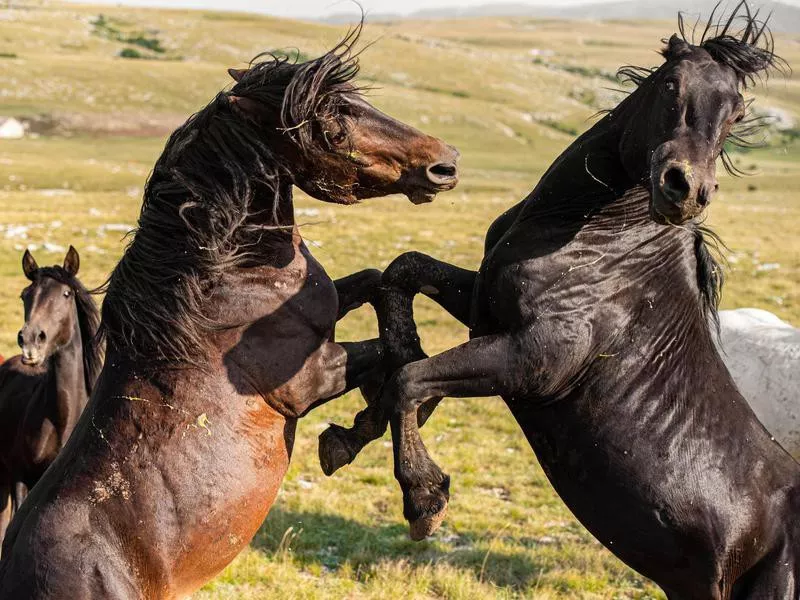 Horses (Yes, Horses Too)
Most people have gone horseback riding at least once in their lives, and while it may not be the most comfortable thing to do, it can be enjoyable and peaceful. Unfortunately, this doesn't mean they're safe. Every year, there are about 20 horse-related deaths that come from falling off the animal. Additionally, when horses become startled and afraid, their behavior can become unpredictable, which makes them even more dangerous. Horses can also bite.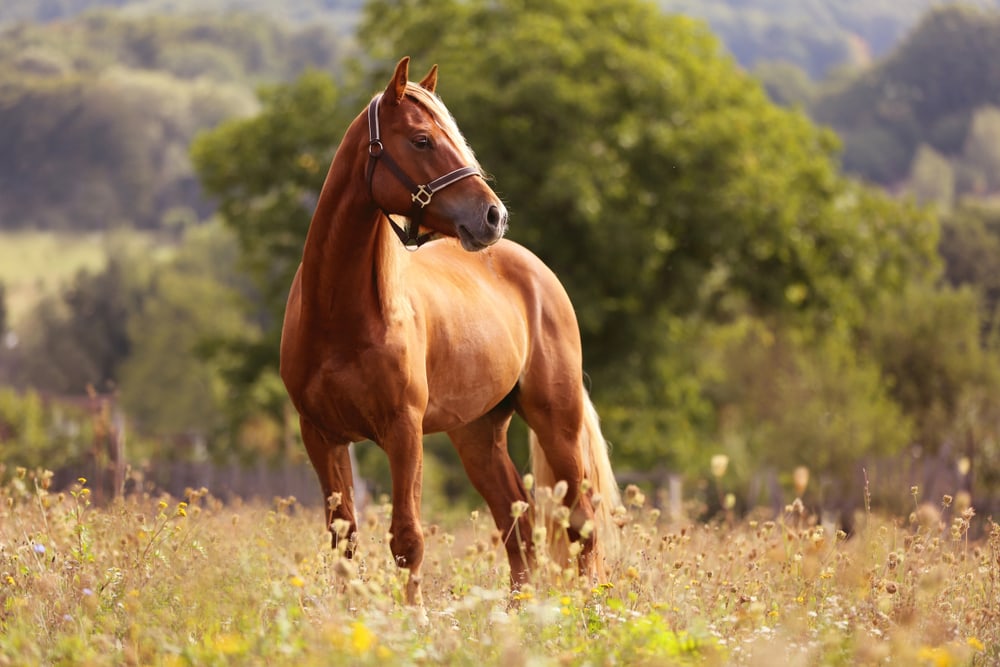 Depending on where they bite, this can also prove to be fatal. Never let your guard down around a horse, and since they're prey animals, they're wired for looking for scary things and running away from them. Their rear legs are strong enough to break bones and kill animals and humans. Never stand directly behind a horse, either, for this reason. Horses weigh over 600 pounds, so getting caught underneath one is as painful as it sounds (Far and Wide).