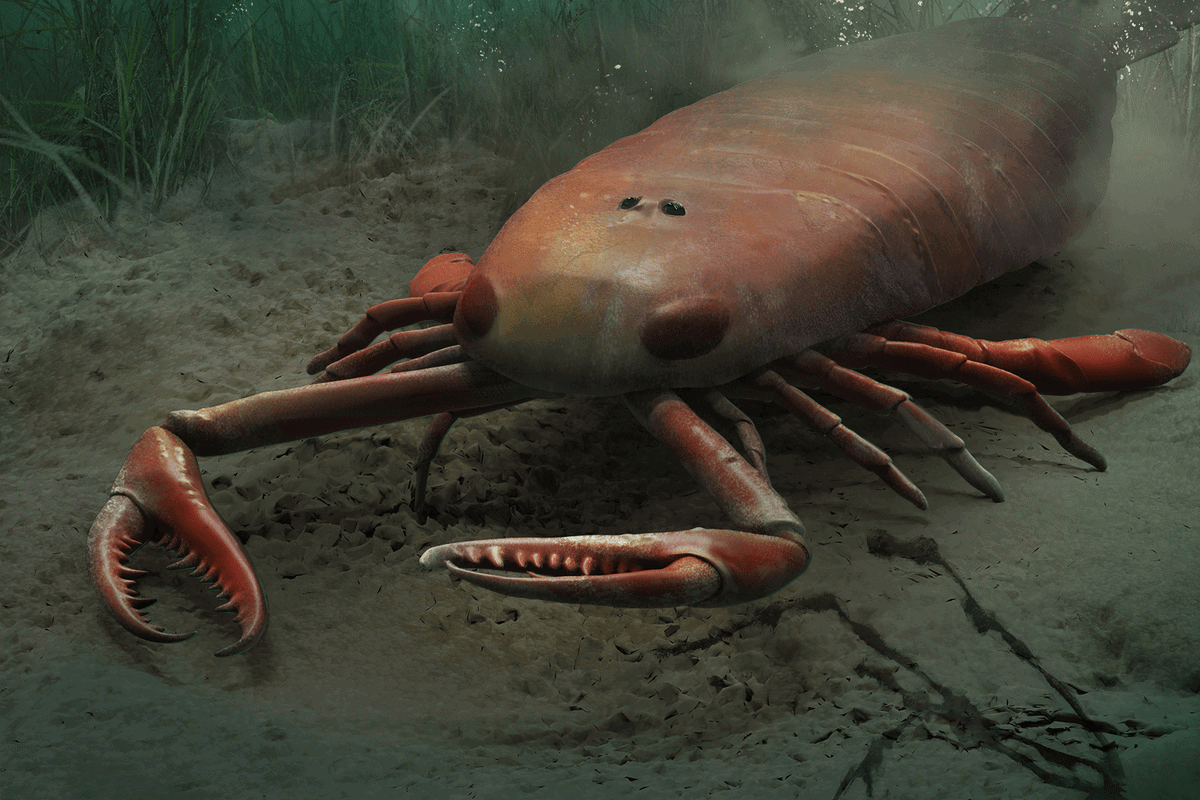 9. Giant Sea Scorpion
Large prehistoric creatures were not limited to land. The jaekelopterus, or giant sea scorpion, is the largest arthropod ever discovered. These creepy creatures resembled giant lobsters and had claws the size of an adult's head. They were known for being terrors under the water.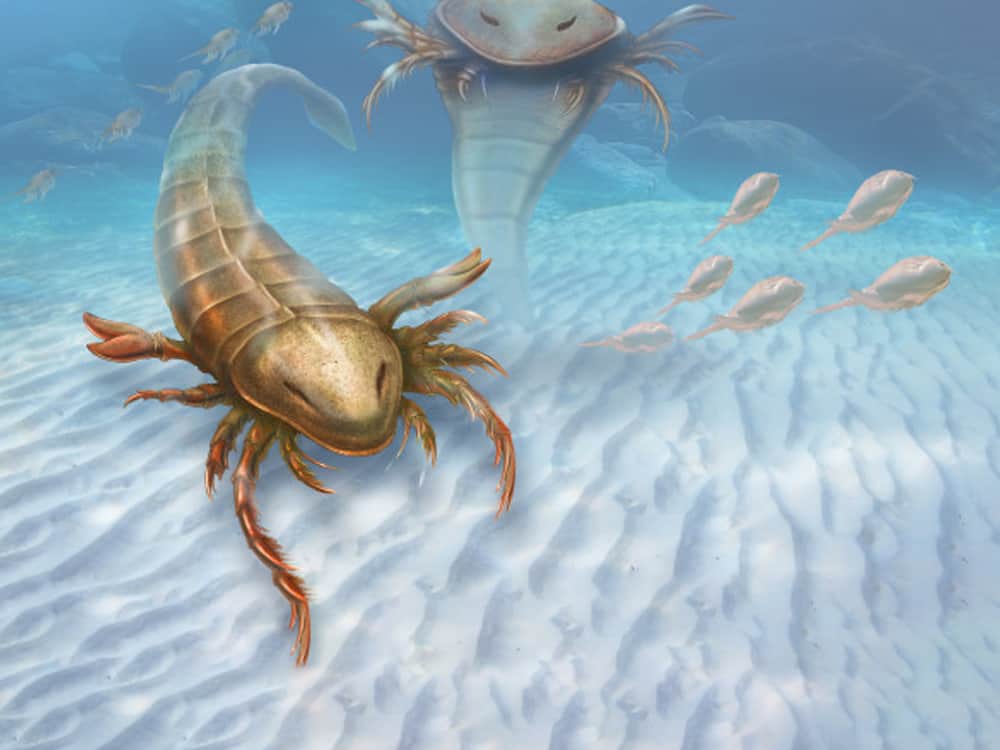 Experts estimated these insects grew up to 8.5 feet. Jaekelopterus have an expanded hind segment, large pincers, and long forelimbs. They thrived in freshwater environments and feasted on fish. Fossils show that the size and shape of the giant sea scorpion would have been unable to walk on dry land. High visual acuity and long tentacles make the jaekelopterus skilled visual predators.