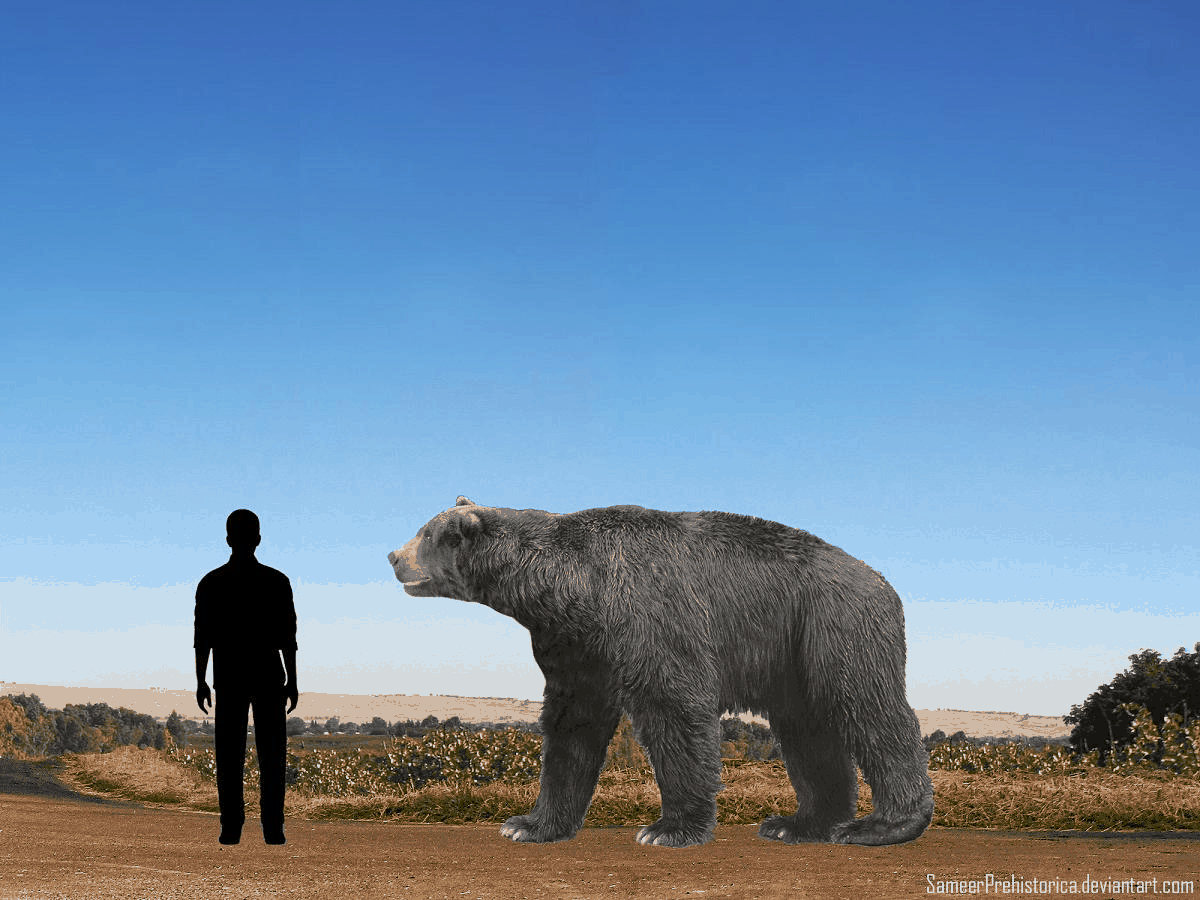 15. Short-faced Bear
Most common in Central and South America, the short-faced bear, or Arctotherium angustidens, was present on Earth during the late Pliocene era. These animals are the most closely related to the spectacled bear, a native of South America. Contrary to its name, the short-faced bear did not, in fact, have a little face. Its limbs were so long they made its head look tiny in comparison.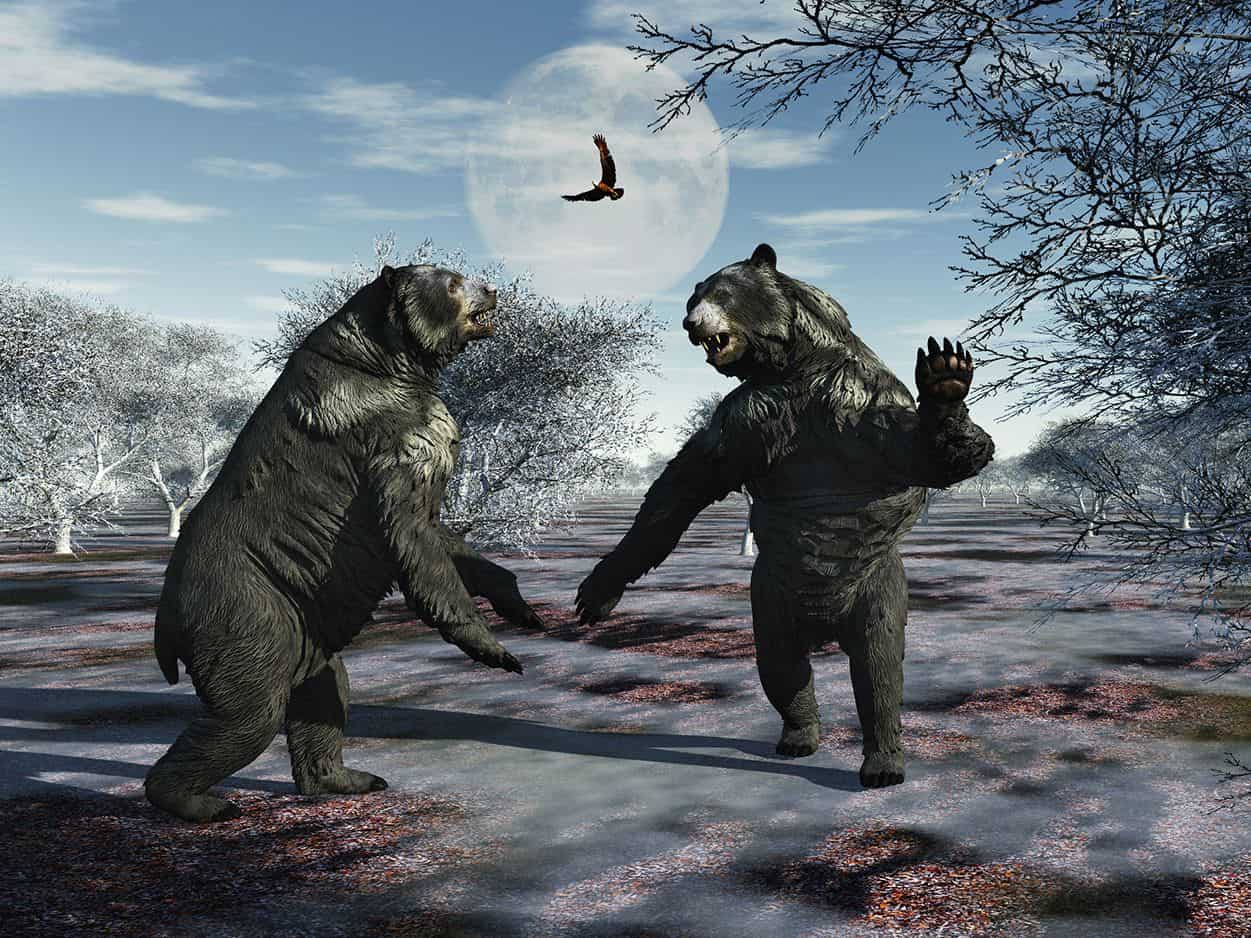 The long appendages of the short-faced bear made them excellent at running. Bears today can run in short bursts, but not for an extended period of time. Arctotherium angustidens were skilled runners and would pounce on their prey like cats. This species weighed between 2,000 and 4,500 pounds, making it the largest bear genus ever discovered and the largest carnivorous land mammal of all time. Experts believe the short-faced bear evolved to be so large because of increased competition from other species like jaguars.