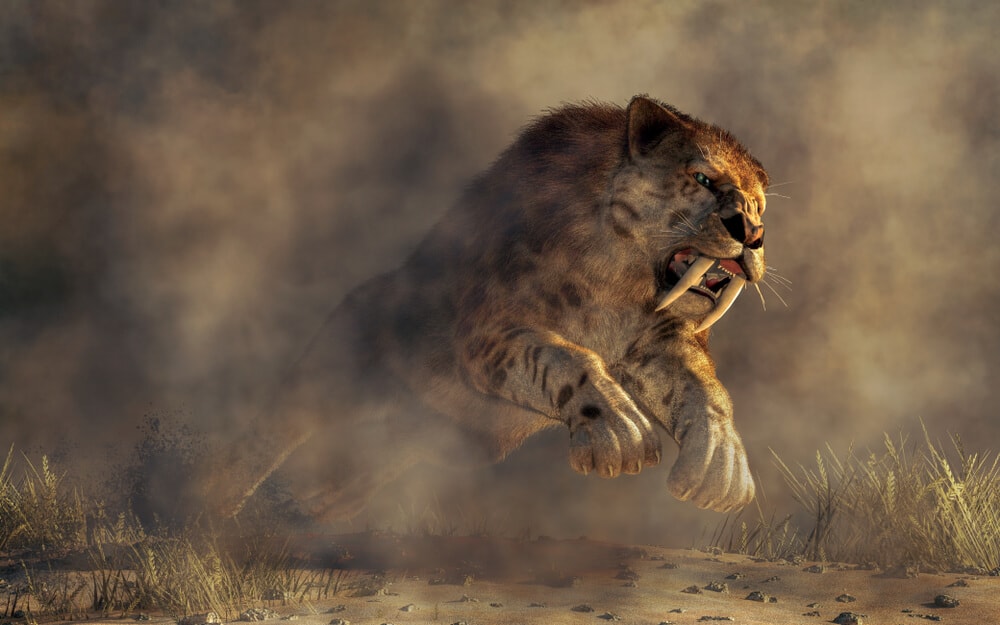 19. Saber-toothed Tiger
Known as Smilodon, the saber-toothed tiger most commonly lived in North, South and Central America during the Pleistocene epoch. These animals are notable for their large canine teeth that extend from their mouth. The teeth were used to capture and kill prey quickly and could be as long as 1 foot.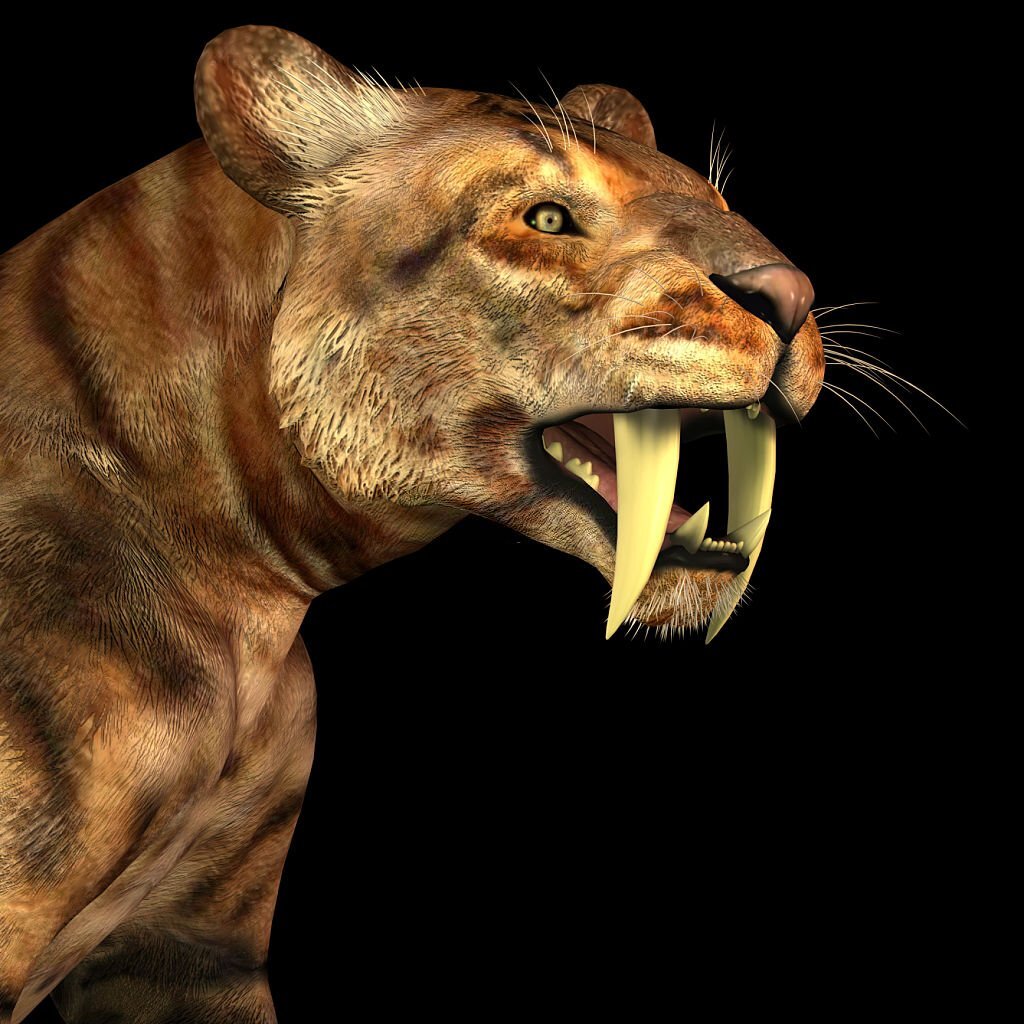 Most saber-toothed tigers are roughly the size of modern cats and built compactly. They had shorter spines, feet, and tails than most felines. Comparable to a jaguar, saber-toothed tigers weighed between 120 and 220 pounds. These mammals were considered apex predators and preyed on large mammals. Bison, pig-like animals called Platygonus and a llama-related creature called Hemiauchenia were targets of the cunning saber-toothed tiger. The dire wolf and American lion were competitors of the saber-toothed tiger. Although it's named tiger, this mammal is not related to tigers or other modern cats.