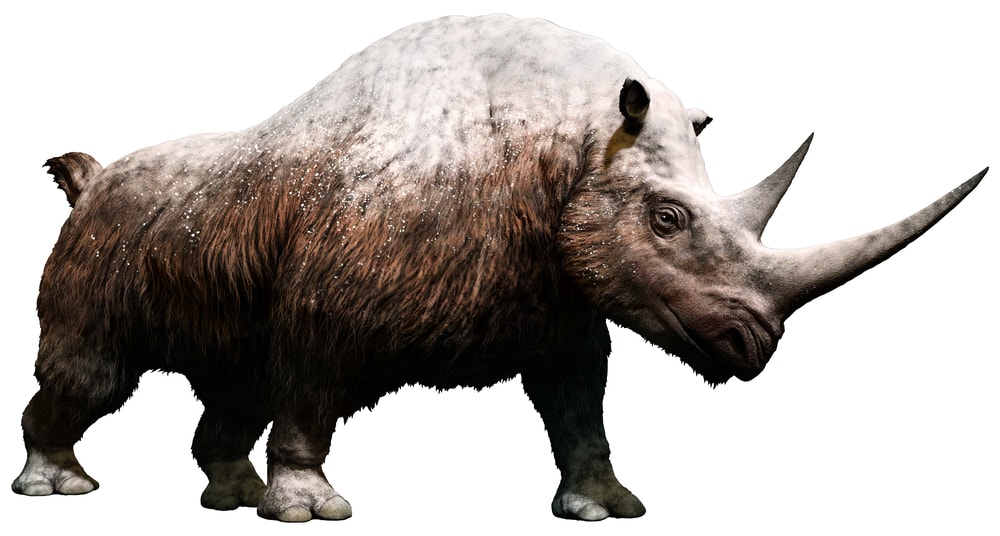 16. Woolly Rhinoceros
Another member of the Pleistocene megafauna was the woolly rhinoceros. Scientifically known as Coelodonta antiquitatis, these animals most commonly lived in Europe and northern Asia. This animal is the last member of the rhinoceros lineage of the Pleistocene epoch.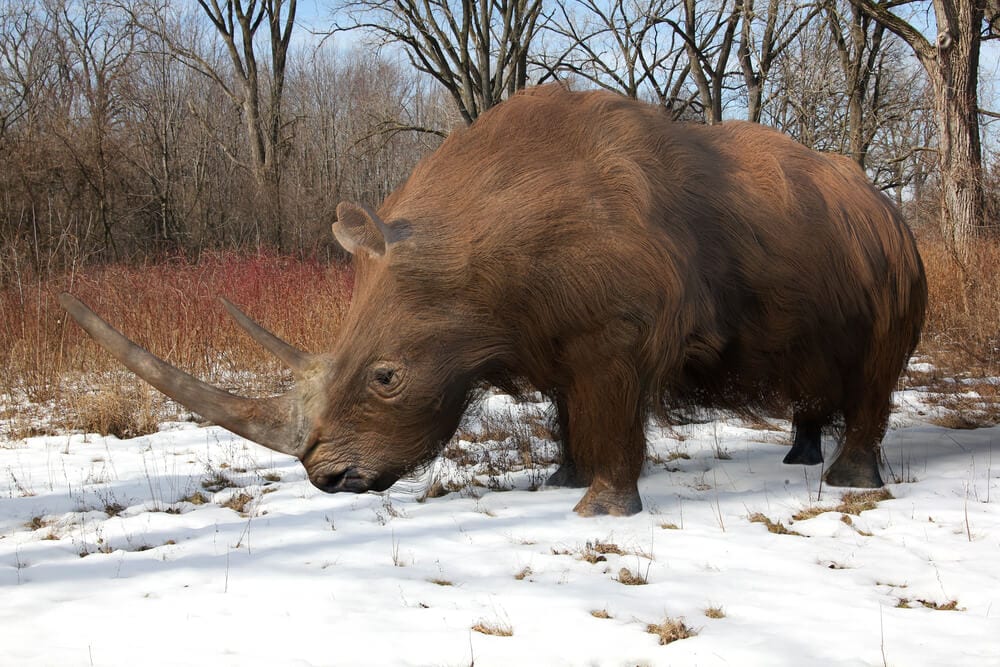 The woolly rhinoceros was suited for icy environments. Their stocky legs and woolly fur made it easy for them to withstand freezing tundra conditions. Coelodonta antiquitatis were roughly 9 to 13 feet tall and weighed between 4,000 and 6,000 pounds. They had two keratin horns on the top of their skull and one prominent horn between their eyes for defense. These mammals were grazers and browsers, dining on foliage and other nutritious plants. Woolly rhinos are most closely related to the modern Sumatran rhinoceros.